Events like New York Fashion Week highlight the importance and relevance of brand activations.
New York Fashion Week (NYFW,) wrapped up successfully on Wednesday 14 September 2022, and the event certainly proved its existence to be necessary and beneficial in its importance for creating stable relationships between brands and influencers.
The bi-annual event is one of the biggest opportunities for designers to present their new collections to critics and buyers, as well as the public. 
In recent years, more and more prestigious fashion labels have been partnering with rising TikTok stars and other social media influencers to model their clothing and attend the event. 
In the past, invitations were typically only extended to famous models and bloggers with established ties to the fashion industry, including the likes of Chiara Ferragni, Chrishelle Lim and Lauren Conrad. Recently, the common goal for many high-end brands is to attract a newer and younger generation of consumers and the the approach that is most popular is using influencers to target these demographics. 
But which platform is the go-to application for fashion influencers and capturing audience's with an affinity for fashion?
Let's take a look at some of the huge influencers in attendance this year, and the methods that these established fashion and beauty brands utilised in order to secure a range of influencers to promote their latest collections …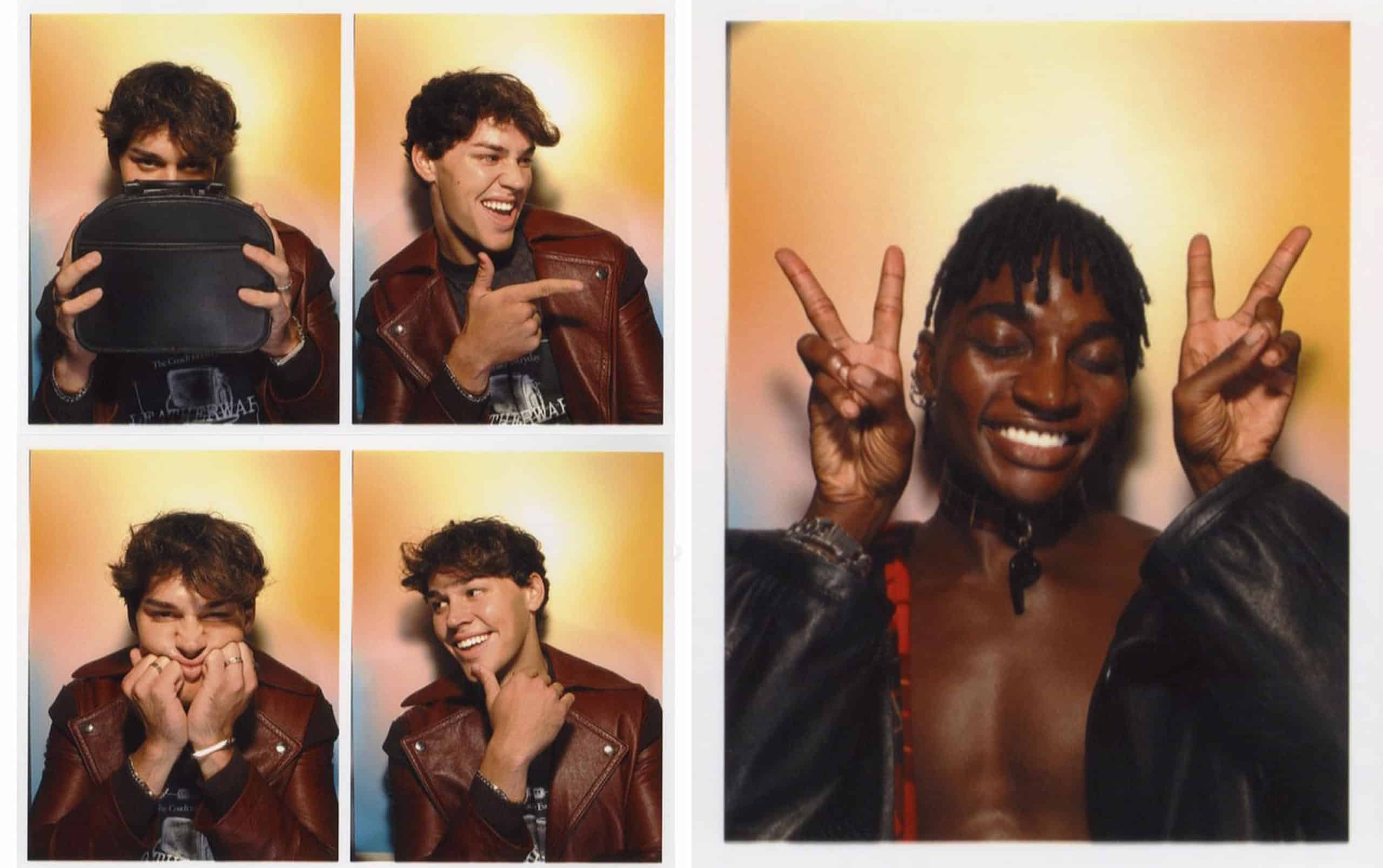 Influencers Noah Beck and Rickey Thompson.
Photos: Coach
TikTok vs. Instagram: Breaking down the Stats  📈
TikTok and Instagram are both very different social media platforms that were launched in equally different social media environments.
But they both have one thing in common: their attractive platform design with features available to breed a slew of successful influencers.
Here are the statistics detailing each platform's popularity, and which app marketers favour overall:
📱 On average, American TikTok users open the app more than 8 times a day.
🌍  15% of the 3.8 billion people on social media use Instagram daily, and 11% percent of the 4.54 billion internet users worldwide access Instagram daily.
👥  Instagram has 1.3 billion users compared to TikTok's 1 billion, but in 2021, TikTok had 745 million downloads to Instagram's 545 million.
💸  However, 89% of marketing professionals prefer Instagram over TikTok for digital marketing. This is primarily due to Instagram's built-in 'Instagram Shopping' feature which allows companies to tag products and drive users to a product linked on their website, providing increased accessibility to brand websites.
Building brand hype: NYFW Pre-Events, Parties & Week Campaigns 🥂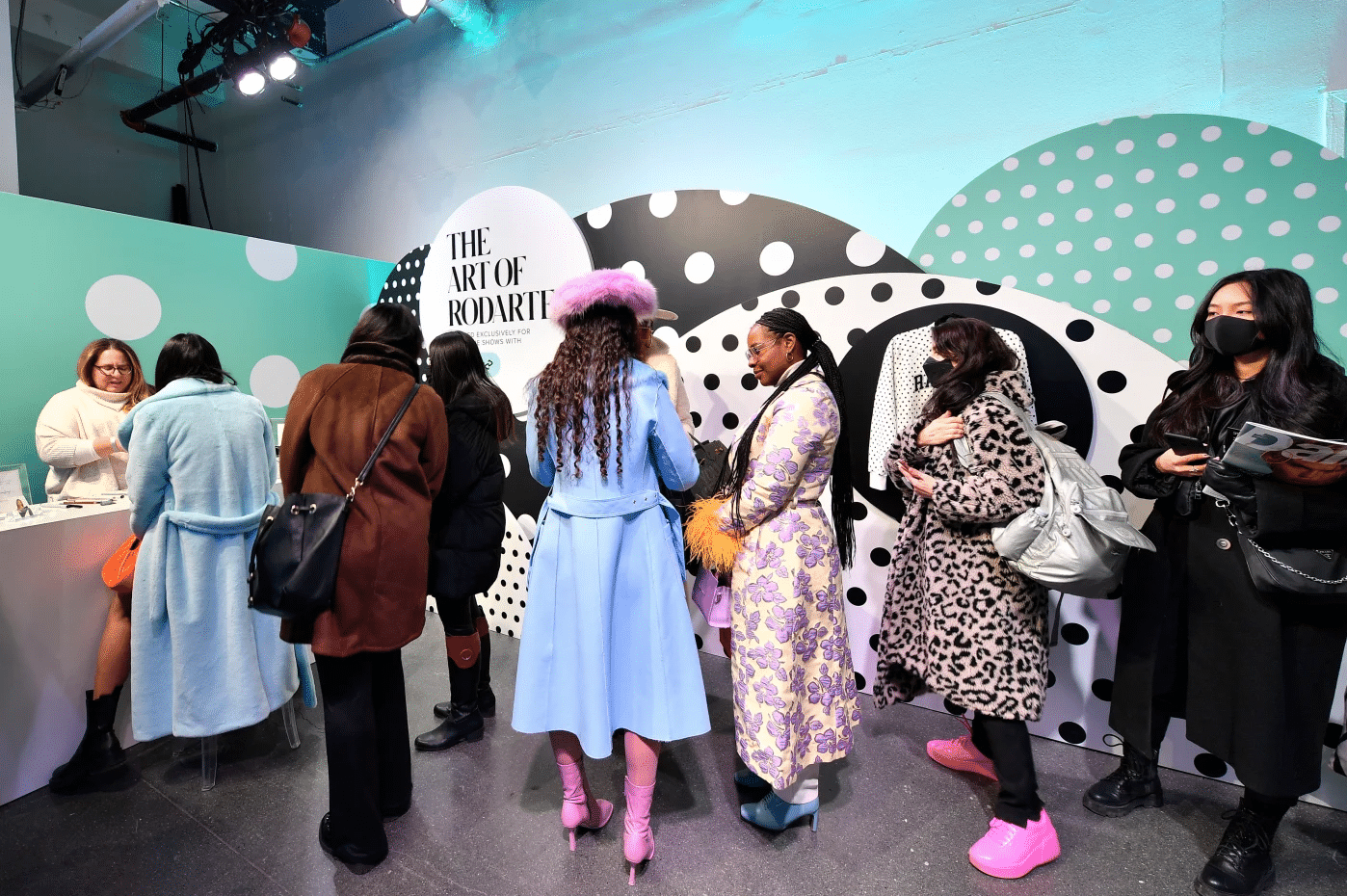 Photo: Roy Rochlin/Getty Images for NYFW: The Shows
In the lead up to NYFW, brands are known to take advantage of the buzz around the event,  adding to the busy and closely followed atmosphere, by creating more points for brand activations.
This is often achieved through pop-ups and party events that either run before the week officially commences, or continue throughout.
Some notable 2022 events include: 
Guest In Residence by Gigi Hadid Pop-up
Gigi Hadid hosted a party on the eve of NYFW with influencer guests including: sister Bella Hadid, Emily Ratajkowski, Precious Lee, Sophia Roe and many more.
Hadid then launched her new cashmere brand Guest in Residence at The Feel Shop on September 11. Her pop-up boutique dedicated to the event was located in the trendy district of Soho. Free embroidery customisation was on offer with a purchase, as well as sunflowers by Popup Florist.
Saks x Chloe Bailey NYFW Party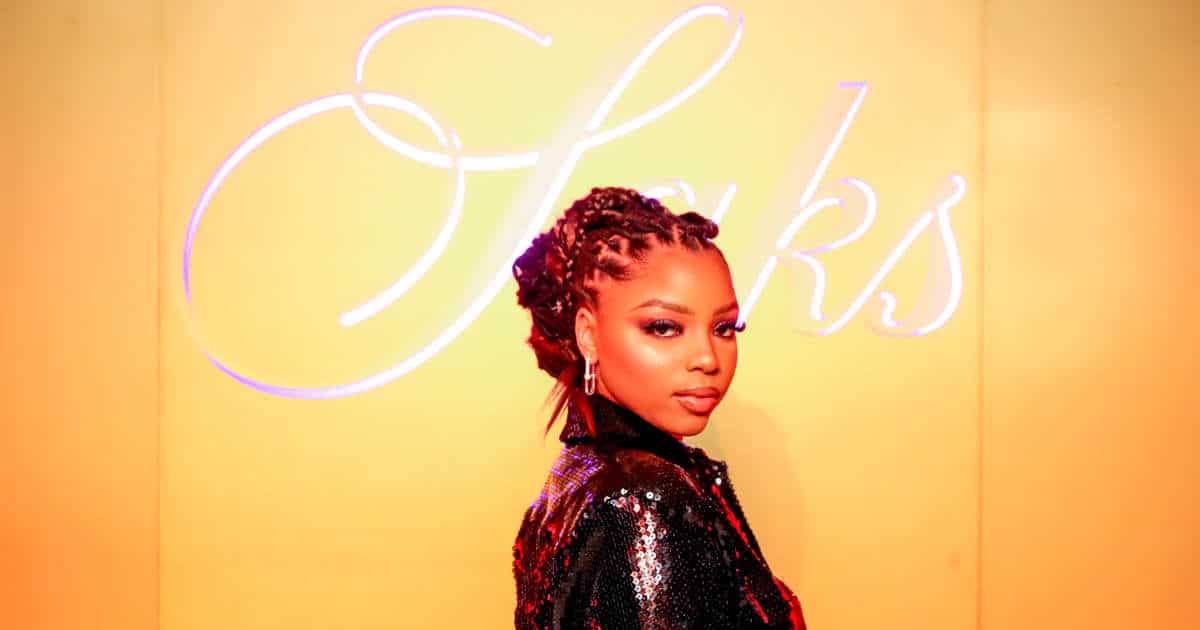 Influencer and artist Chloe Bailey. Photo : Neil Rasmus/BFA.com
Luxury department store Saks Fifth Avenue hosted an exclusive night out before NYFW officially kicked off with an evening full of champagne, sequins and most notably a barrage of influencers and VIPs.
Chloe Bailey was recently chosen as the face of Saks' new Fall 2022 campaign, the night therefore doubling as a celebration of her own campaign for the retail store.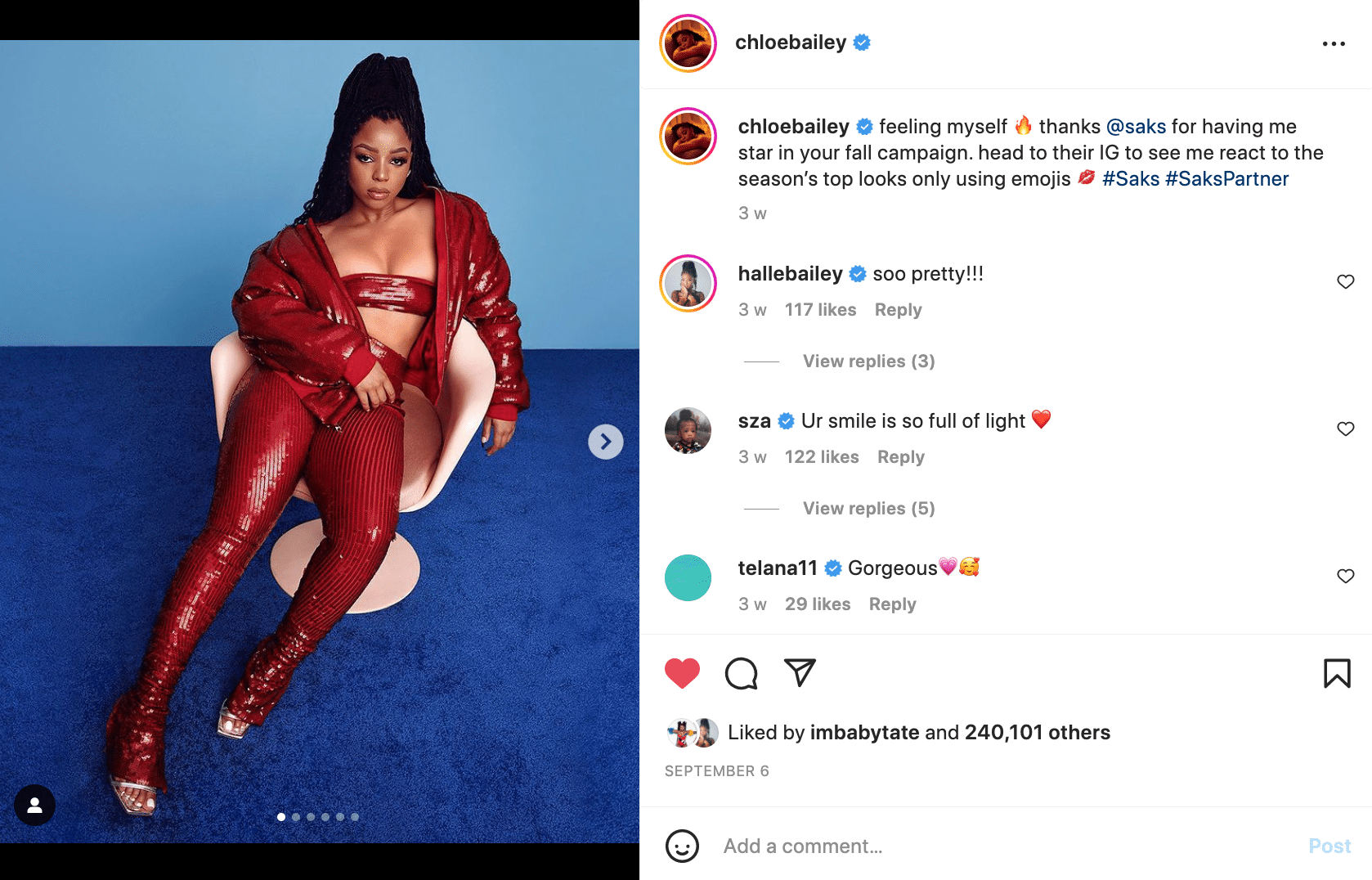 Saks partner, influencer and artist Chloe Bailey posted her thanks, tagging the brand on her Instagram.
She took part in the celebration by performing three songs from her upcoming album at L'Avenue at Saks.
Attendees present at the event included drag queen Scarlet Envy, basketball star James Harden and grown-ish actress and singer Justine Skye, as well as other huge names.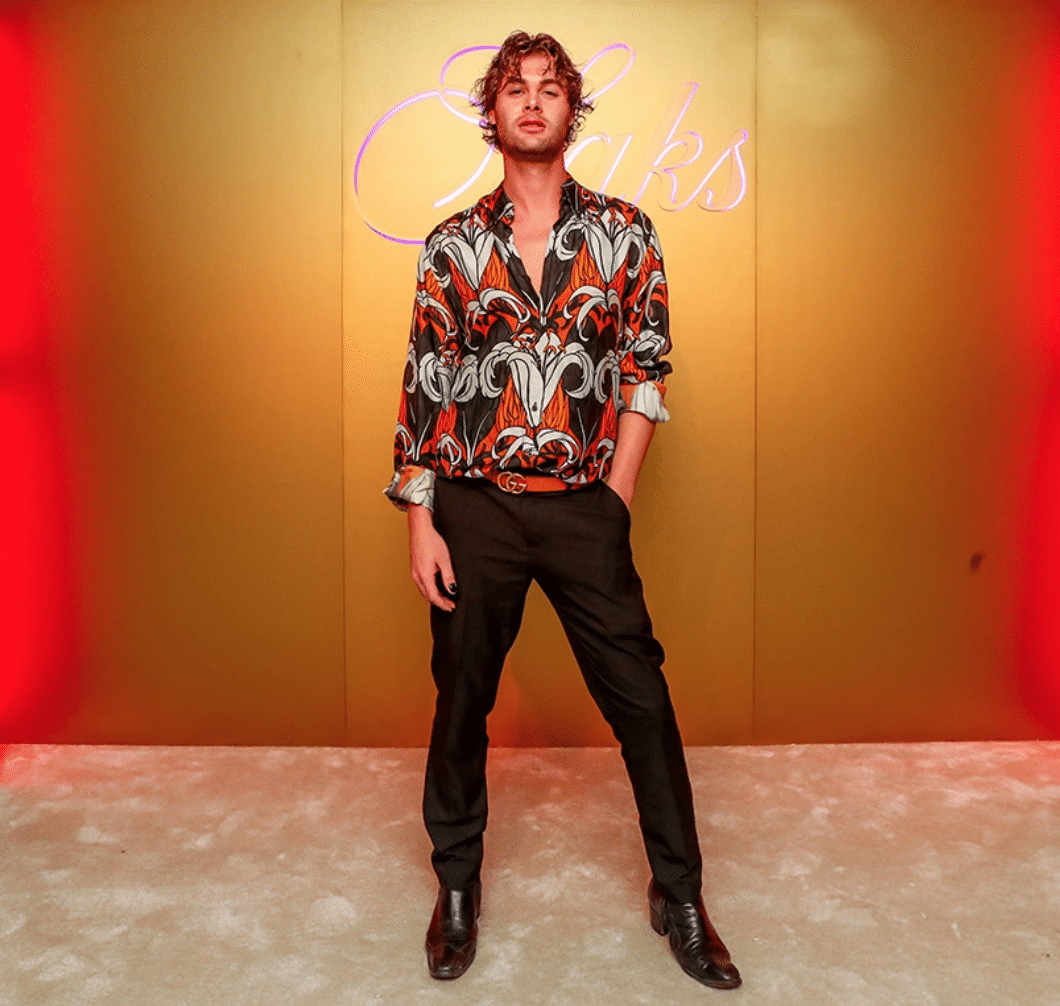 Drag Queen Scarlet Envy at the Saks x Chloe Bailey NYFW Party
Photo : Neil Rasmus/BFA.com
REVOLVE Showcase and Pop-Up shop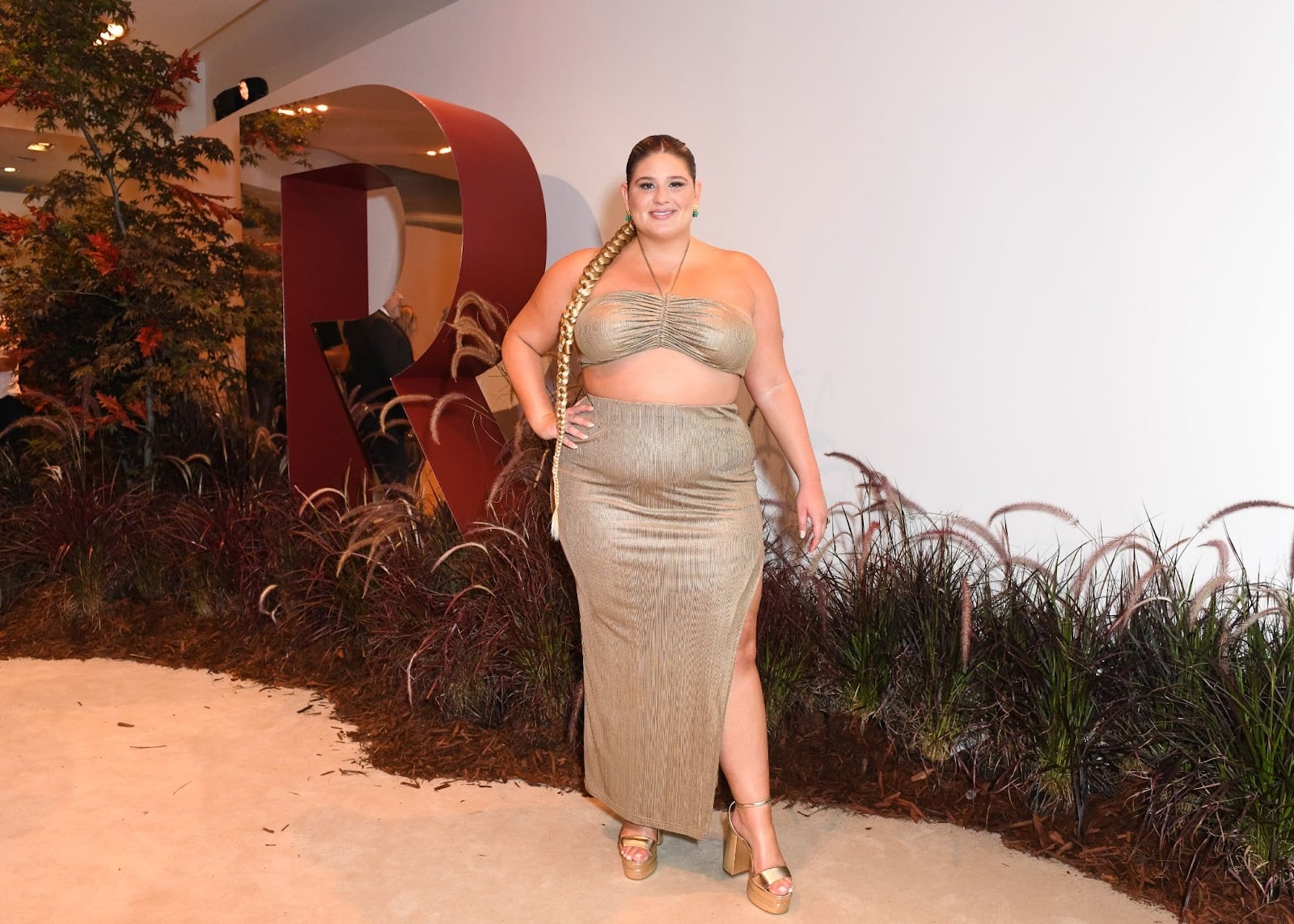 Influencer Remi Bader attends the invite-only presentation at REVOLVE Gallery.
Decked out in REVOLVE, social media influencers were present in unprecedentedly large numbers at this year's event.
The fashion retailer for millennial and Gen Z consumers also hosted 'REVOLVE Gallery' from September 9-11. It was the second installment of the immersive, multi-brand installation featuring emerging fashion designers, exclusive brands, and brand partners.
This event exclusively highlighted an array of brands, including: Aya Muse, Santa Brands, Andrea Iyamah, Kim Shui, Michael Costello, LITA By Ciara, and Good Man Brand, and attendees were able to shop these brands both in-person and online in real-time. 
Influencers in attendance include Remi Bader who shot to fame on the fashion side of TikTok and other big names such as Elsa Hosk, Olivia Culpo and Angus Cloud.
Invite-only attendees were able to shop all the collections seen at REVOLVE Gallery online via the REVOLVE Gallery IRL pop-up shop, powered by Bolt.
Being the exclusive checkout partner of REVOLVE Gallery, Bolt showcased its new product  checkout links which offered a one-link, one-click checkout experience for shoppers. Using customised QR codes, shoppers could scan and transact, making it simple and seamless to access their favourite REVOLVE Gallery items immediately.
The Platforms' Presence at Fashion Week 🌟

  

   
Brands like Coach have a keen eye for capturing the next generation of top trending influencers.
TikTok star and model Wisdom Kaye was spotted in the front row at New York Fashion Week at Coach's show.
He's also been known to receive lavish gifts from designers, like Rick Owens, who want to see him wear their clothes at Fashion Week events.
On the other hand, brands like Nicole Miller who are more tuned into the millennial and up crowd historically prefer Instagram influencers like Christina Caradona in their front rows…
This is likely due to Christina's predominant millenial audience, combined with the factor of millenials higher population on the Instagram app. TikTok is the preferred platform for Gen Z users in comparison.
But with a Gen Z following hot on the heels in the 18-24 years category, putting influencers like Christina in the front row to represent their brand will give their garments double the exposure as the influencer appeals to both audiences significantly, straddling age groups.

Instagram – favourable for fashion  👠
Gen Z influencer and model Cole Etgen, who has both attended and modelled at New York Fashion Week has 70,000 followers on Instagram and a whopping 468,000 on TikTok.
Though his TikTok following is considerably bigger, he finds brands he's worked with court him more on Instagram:
Instagram is the first fashion platform, so people on there take fashion more seriously.

On TikTok, if you're perceived as attractive and have fashionable clothes on TikTok you do well. On Instagram, people are less concerned with being perceived as attractive, and there's more of a focus on the actual fashion.

— Cole Etgen, Gen Z influencer and model.
Outcome and Brand Engagement  🤝
Brands partnering with influencers has led to a greater sense of accessibility within the fashion sphere overall, with increased social media coverage and more inclusive guest lists.
As a result, this has opened doors for up-and-coming creatives and minority-owned labels, such as House Of Amma and Chuks Collins as heightened exposure and networking opportunities present themselves.
Many brands have additionally thought in broader ways about inclusion, partnering with influencers that promote diversity.
Events such as New York Fashion Week have therefore expanded and strengthened, as respected creators with varying sizes in followers bring traction and buzz to fashion houses and brands.
Stay tuned for more posts on the Click Analytic blog, including marketing tips, top 10 lists and much more!  👀