Stay Up to Date with all the Latest

Influencer News
Influencer marketing is still a new and mysterious channel for businesses to navigate. Here at Click, we have created a hub of useful content for you to explore, providing tips and news around influencer marketing which is certain to demystify this lucrative marketing channel.
On a weekly basis our team of experts with +10 years of experience in influencer marketing will share:
> Deep dive case studies exploring the most successful brands and clients
> Key tips on how to best utilise influencers
> Exclusive rankings of the top-performing influencers
… and so much more!
Tips & Tricks to Stay on Pace with Industry Trends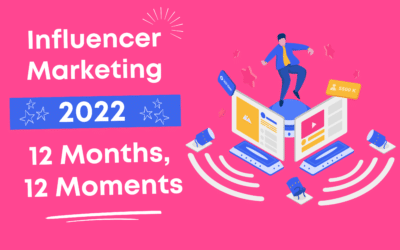 Creators thrived in 2022 - join us on a journey into the key influencer marketing moments that defined this year. 💸  The global influencer market was valued at a record $16.4 billion in 2022. January: Make way for the Virtual Influencer January this year saw Meta...