TikTok is a platform for interactive advertising that involves audiences, and is perceived as the "most innovative" channel.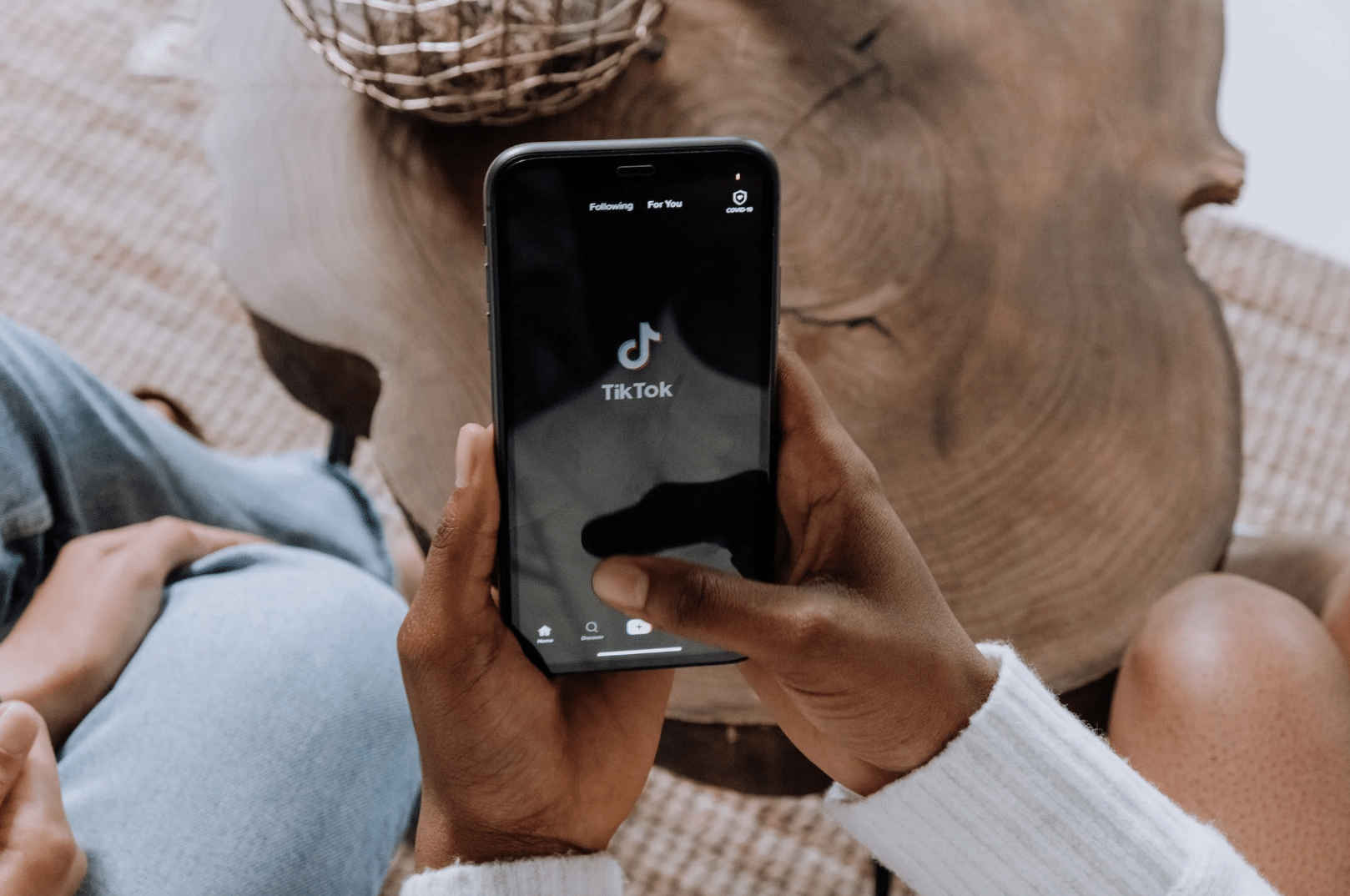 Studies show that 72% of users find ads on TikTok inspiring…more than any other social platform.
Advertising on digital channels can often be seen as an unwelcome disruption, but this is not at all the case on TikTok. As well as being perceived as the "most innovative" channel, the platform was the top-ranking media brand among consumers for global ad equity.   
With one billion active users spread across 154 countries and a prominent popularity among Gen Z audiences, online shopping and purchasing products through TikTok is at an all time high.
💸 56% of TikTok users say that ads on TikTok lead them to discover new products or brands.
But how should one go about emulating this success on TikTok?
How will you ensure your campaign and brand stands out among thousands of other bright and flashy TikTok advertisements?
Keep reading to catch our insider tips and tricks on how to leverage the trendy app to the very best of your abilities … 👀  
Nike Score big with TikTok Ad Campaign  🏆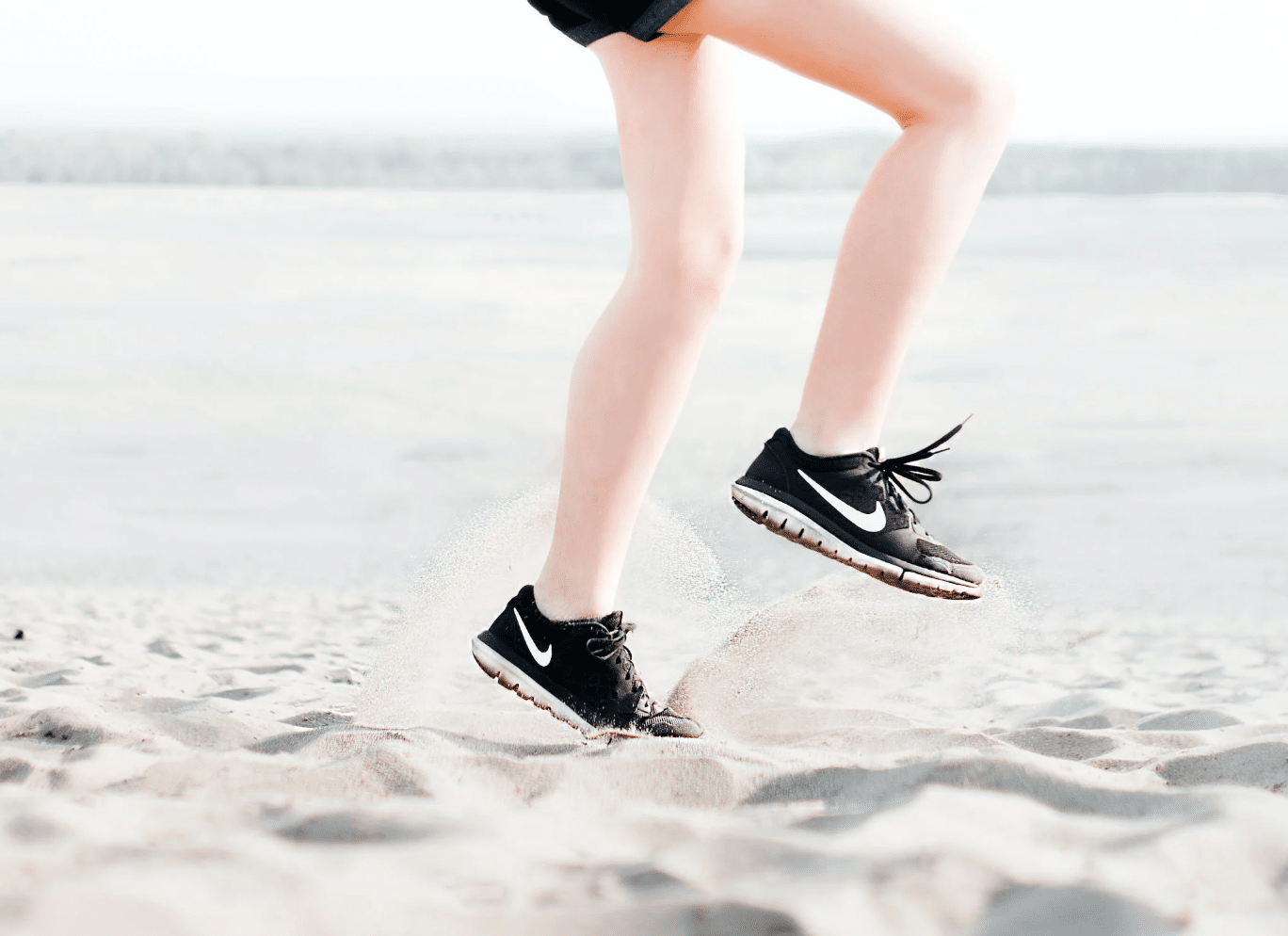 Athletic apparel company Nike's 'She's Ballin' campaign is a recent TikTok advertising success, as the ad landed in the top 20% of all UK ads.
Participants in a study said they enjoyed the ad's "happy and communal vibe," with one stating: "It's upbeat and involves the viewer as if they were there."
65% of users played the entire ad, with people viewing an average of 80% overall.
The success of Nike's campaign stems from …
👏 Its interactive nature.
👏 Audience involvement.
👏 Its contribution towards building brand affinity.
Users who viewed the advert responded in an overwhelmingly positive way, describing the ad as having a 'fun vibe.'   
Following Nike's formula for success on TikTok, we have delved deeper into the key components for a successful campaign on the short-form video platform …
Interactivity and posing the #Challenge  💪
A fast-paced ad with a trending song and happy mood won't solely drive users to your product.
Engagement is key.     
The best way to capture a user's attention and encourage engagement?
CHALLENGE the audience.
Hashtag challenges, first and foremost deliver scale… you can't find engagement like this on any other platform.                                                         

– Carolyn Nephew, Senior Manager, Performance Media, Reckitt Benckiser
Posing a well thought-out challenge with a snappy hashtag attracts higher levels of engagement, as it allows TikTok users to get creative and present their own spin on the challenge or topic.
This further expands the reach of your campaign, creating the potential for virality.
Brand Authenticity and Affinity  🚀
When the app launched its TikTok for Business platform in 2020, it introduced the following mantra: 
"Don't make ads. Make TikToks."
TikTok is encouraging businesses to fully understand the platform they're using and make the most of it.
This app and form of advertising is NOT the place for a lengthy Powerpoint or TV commercial.
Instead, it's a place for creative and lighthearted videos from authentic and real people. Your content and advertising strategy for the platform should reflect these ideals if you are looking for sales as well as a present and engaged audience.
Inclusivity and diversity further builds upon your brand authenticity. Representation in your advertising demonstrates your genuine values and thoughtful approach to marketing. 
The great thing about TikTok as a social media platform is its inherently visual nature, so including a diverse pool of influencers in your TikTok advert creates a connection and bond with a vast audience internationally.
Great Impact, but is it cost-effective?
💲  How much does it cost to run a TikTok ad campaign?  💲
TikTok ads start at $10 per CPM (cost per 1000 views). They also require you to spend a minimum of $500 on a campaign.
The TikTok minimum ad spend applies to any campaign – but there are a range of different price points as well as ad formats and different ways of setting your ad budget:(E.G total budget, daily budget, lifetime budget, etc…)
Therefore no matter the size of the brand, a TikTok marketing push is greatly beneficial no matter the spend.
Finding the perfect Format
Challenges aren't the only way to advertise and engage audiences on TikTok, there are many approaches and directions to pursue in order to attain the best ROI and maximize conversions.
These formats include …
>>  In-Feed Ads
In-feed paid ads appear on users' 'For You' page, allowing advertisers to direct traffic straight to a landing page. This in turn drives: sales, app downloads, follows, and more.
These ads are received well because often they do not appear like ads at all – they are a natural and fluid extension of the 'For You' page.
>>  Brand Takeover Ads
Brand Takeover ads launch as soon as a TikTok user opens the app, taking over the full-screen for around 3-5 seconds.
They also guarantee a 100% share of voice for the day that they are featured, making it an option with a high TikTok advertising cost.
>>  Top Views 
Top view ads are similar to brand takeovers, with the key difference being that they do not cover the entirety of the screen.
This ad format is a good choice for advertisers who are launching a new product or campaign with a clear, eye-catching hook, as users will have a few moments to decide whether to watch or continue scrolling.
>>  Branded Effects 
Branded effects are a more interactive form of TikTok advertising.
This is where brands are able to create fun filters, stickers, and effects for users to experiment with and add to their own video content. This is a great way to encourage audiences to engage with your brand.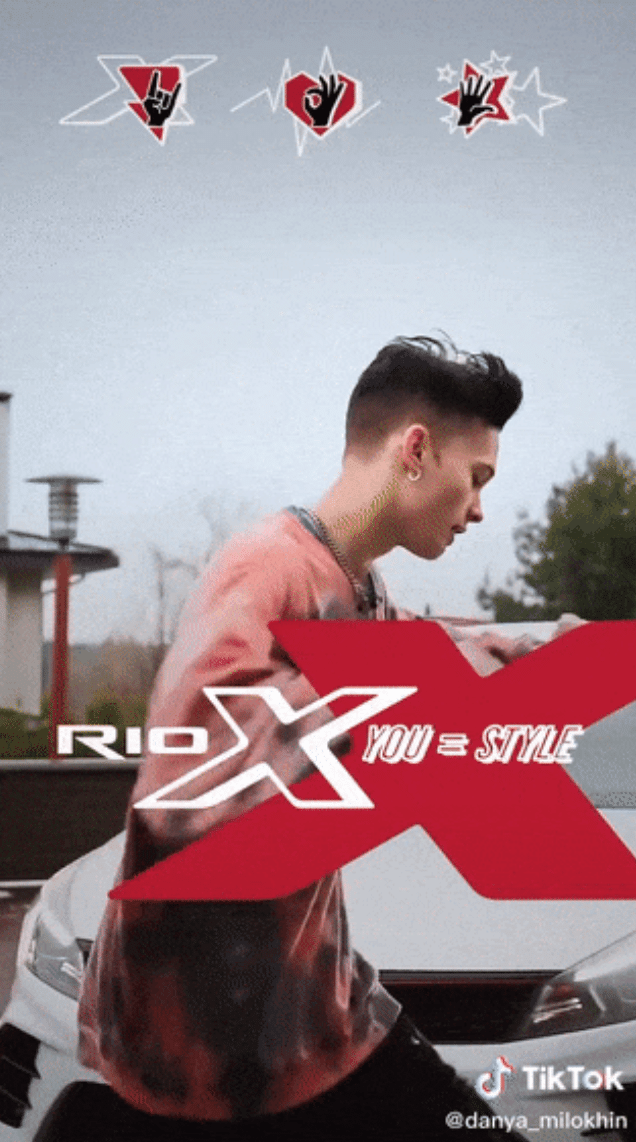 >>  Spark Ads
Spark ads allow you to transform organic posts into ads.
If you have a well-performing video on your page or work with a series of influencers, you can turn the best content into a Spark ad.
This option is recommended for brands who are trying to learn more about their audience.
Other TikTok Campaigns that saw Success  💫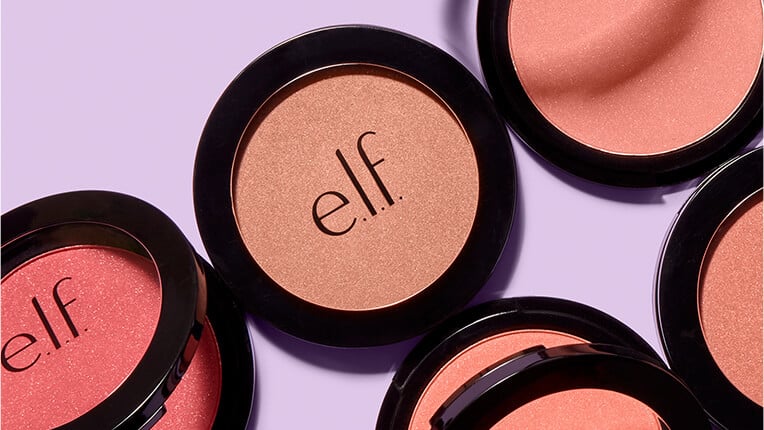 With four billion views and three million user generated videos, Elf Cosmetics' 'Eyes Lips Face' challenge has been described as the 'most influential campaign on TikTok' to date.
The campaign involved the creation of an original song (called 'Eyes Lips Face') to go alongside the brand's hashtag challenge.
A number of influencers promoted the song in their own videos, which then spurred on other celebrities and users to follow suit.
The song ended up going viral – not only on TikTok but on other platforms including Instagram and YouTube. In response, Elf Cosmetics created their own music video to coincide with the release of the song in full.
This campaign on TikTok was a resounding success because of its tailor-made approach to the app. The advertisement wasn't simply re-purposed from another platform in a lazy attempt to gain exposure. Instead, thought and audience focused marketing was applied to the ad's creation, marking the brand as one of the first to prove the potential of TikTok advertising.   

Gymshark is another brand that treats TikTok as an independent platform when it comes to advertising, inevitably leading to a stream of successful campaigns.
For its 66 Day Challenge, Gymshark partnered with Six Fitness and dance influencers who have a bigger following on TikTok than Instagram.
The brand was therefore able to reach a large audience on the platform, capitalising on the existing audiences of the chosen influencers. The campaign hashtag #gymshark66 scored 45.5 million views in total.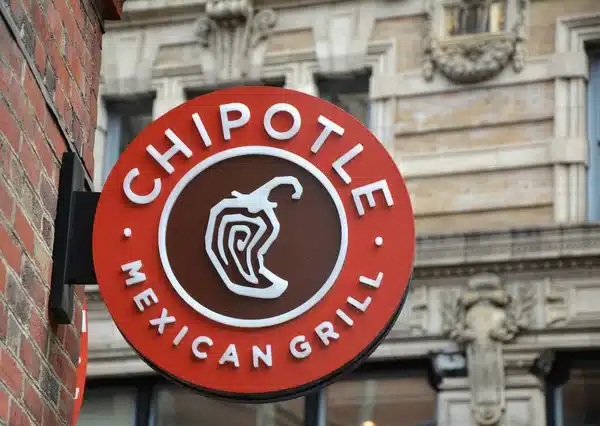 Some brands may still be reluctant to invest in TikTok advertising, perhaps drawing the connection to the now-defunct Vine.
However this thought never bothered Chipotle, who became the first major restaurant chain with an official TikTok account in 2019. Their aim was to make the brand relatable and relevant to a new, mostly Gen Z audience.
Chipotle certainly succeeded in driving visibility and brand awareness. Its campaign, #GuacDance (coinciding with National Avocado Day) garnered over 250,000 video submissions, and nearly 430 million video starts during its six-day run on TikTok.
The campaign also translated into actual orders with Chipotle serving more than 800,000 sides of free guacamole on the day.
Chipotle has continued using TikTok to drive awareness (and sales,) around seasonal events.
Influencer Partnerships & Building Brands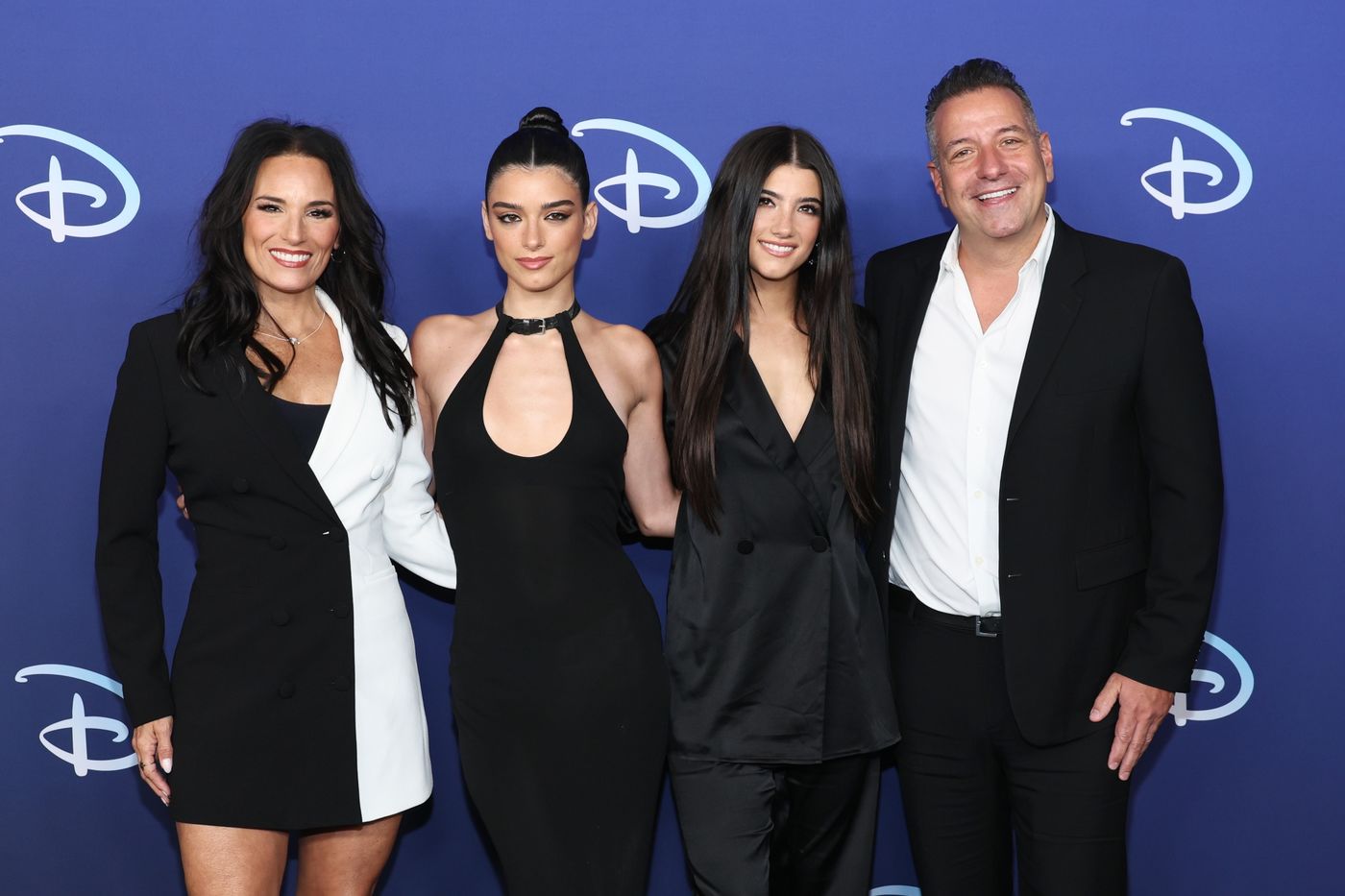 Photographer: Dia Dipasupil/Getty Images
A huge aspect of advertising on TikTok is centred around influencer marketing, which we have touched on briefly here earlier.
American sisters and TikTok influencers Charli D'Amelio and Dixie D'Amelio have partnered with an array of brands on TikTok, including: Morphe, Takis, Linktree, Dunkin' Donuts and Invisalign. The pair have even teamed up with Hollister to create their own line of clothing called 'Social Tourist.'
Now the siblings are branching out, having raised funds to start their own house of brands as they look to grow their own businesses rather than focus solely on influencer deals.
The D'Amelios' loyal following of nearly 400 million followers across platforms have taken them from multiple brand partnerships to entrepreneur status. This is largely thanks to TikTok user's interactivity, as well as the specific and powerful strength of the TikTok algorithm which encourages and pushes internet virality.
TikTok : Advertising that takes the crown  👑
When comparing TikTok advertising against other social media platform options, TikTok certainly produces the most lucrative ROI.
With its wide selection of ad formatting and features which encourage organic user-generated content such as duetting, the interactive nature of the app makes it a people focused platform. This advertising is proven to generate more engagement (as well as other KPIs.)
The result is an environment which feels connected and genuine. With adverts that flow naturally and don't feel forced in their placement, no matter whether it's a brand takeover ad or an ad appearing on the 'For You' page, advertising on TikTok is sure to resonate with large demographics globally.
For more exclusive influencer marketing tips and tricks, watch this space here on the Click Analytic blog …  👀