We've managed to build a massive knowledge base over five years in the early days without putting huge amounts of investment in, and we've been able to scale that knowledge and that investment as social media scaled.

– Dan Marsden, Co-Founder at Lounge Underwear.

British brand Lounge Underwear is an underwear, swimwear and comfort clothing online retailer launched in 2015 by co-founders and couple Dan and Mel Marsden.
With a mission to introduce Comfort Made Sexy to the world, their first product the classic Triangle Set design was born. This was the perfect first product for Lounge Underwear, where

the branding quickly told the social audience all about the company behind the design.
Lounge Underwear's branding strongly advocates female empowerment with their #femalefamily, and shows support for all body types while representing a range of ethnicities.
This is a huge part of what highlights Lounge Underwear as a current and genuine brand, further contributing to their journey to the top as an e-commerce lingerie retailer, overtaking

Victoria's Secret

.
Lingerie that speaks to social audiences
HOW exactly did Lounge Underwear manage to create a brand so highly competitive after coming late into a considerably saturated market?
… they had a formula and the confidence to take risks that would certainly pay off – leveraging early influencer marketing and arguably shaping the world of digital marketing strategies.

When comparing Lounge Underwear with direct competitor Victoria's Secret, conclusions can be drawn based on the performance of each company's individual marketing strategies:
👙 Comfort over complexity – Victoria's Secret's branding just doesn't hold up as well in the 2020's. Women are looking for comfortable designs which brands like Lounge provide compared to the strappy, underwired and sexy designs that Victoria's Secret are renowned for.
👙 Strong branding vs. Victoria's inconsistency – According to ModernRetail.co, in 2019  Victoria's Secret recorded revenue of $6.81 billion, a 7% decline over the previous year. This is likely largely due to a combination of lost branding and the Wexner and Epstein scandal.
👙 The decline of VS – Scrapping the Victoria's Secret runway shows with a lack of direction in where to steer the brand after backlash against an absence of body inclusivity, this has led to the overall decline of Victoria's Secret in the 2020's. 
👙 Ethical and Inclusive – Meanwhile, Lounge Underwear would be pulling sales and expanding as a business, gaining a large online following and becoming a major threat in the world of lingerie e-commerce:
In 2020 the UK-based direct-to-consumer giant earned $19 million in sales (a 3X increase from the year previous,) and quadrupled their team to 80 employees.                                                                                                                                                                        

Lounge Underwear has a more interactive online presence, which is mainly due to the range of influencers they work with.
This draws in audiences from around the world to their products and social media channels – something that Victoria's Secret didn't incorporate into their marketing strategy in the early days like Lounge Underwear did.
This is exemplified when comparing both brands' audience statistics on Click Analytic. 
Lounge Underwear has a far higher post count on Instagram and generally higher increases in categories such as average likes and followers, despite being a younger brand.


Victoria's Secret has a higher number of subscribers on their YouTube channel than Lounge Underwear with 1.91 million subscribers compared to Lounge Underwear's 44.4K subscribers. On TikTok however, Lounge Underwear reigns supreme with 802K followers and 6.2 million likes compared to Victoria's Secret's 228.8K followers and 1.3 millions likes.
This illustrates Lounge Underwear's significant and dominant presence on modern platforms like TikTok and their knowledge regarding how to use influencers to best engage with young audiences.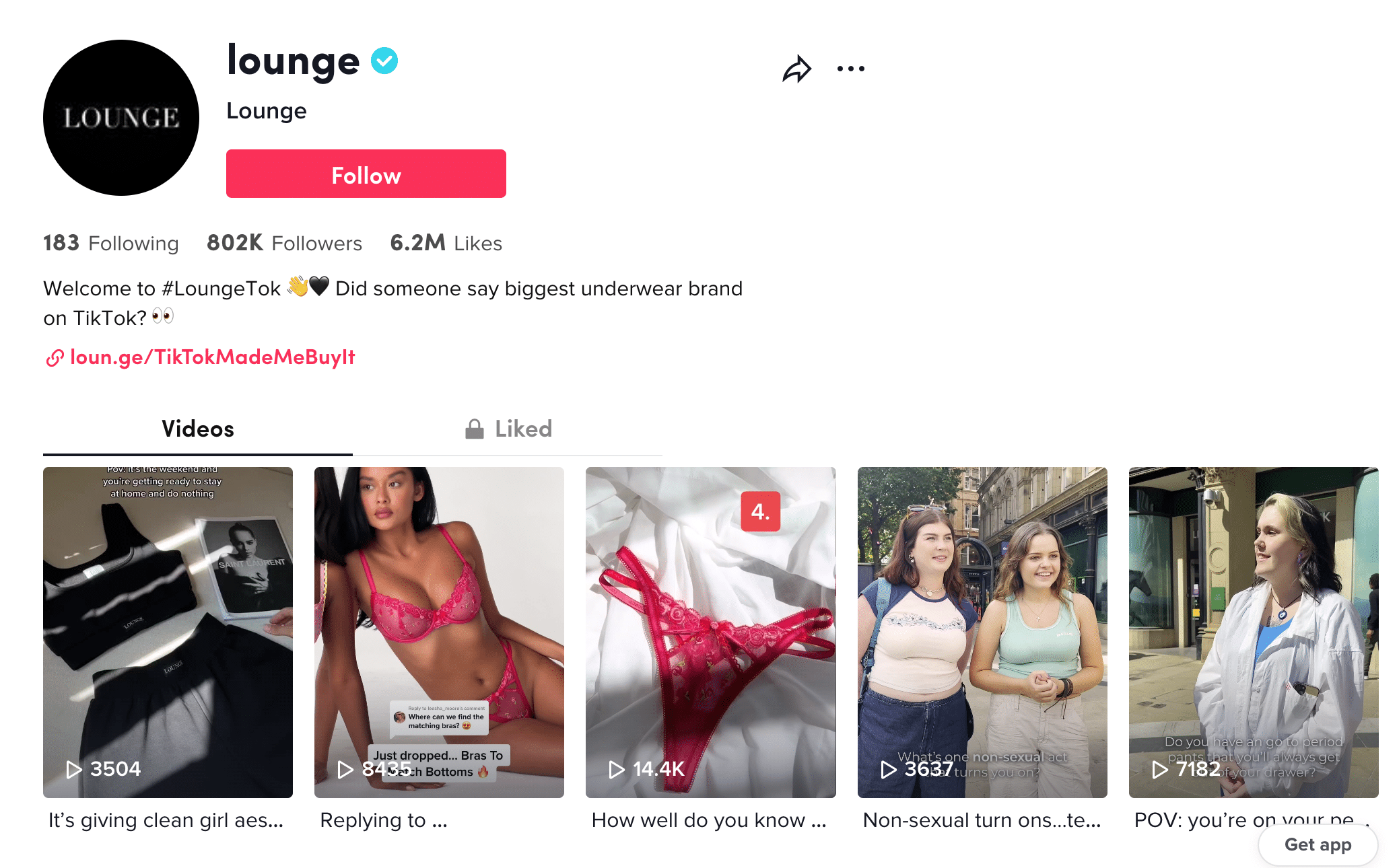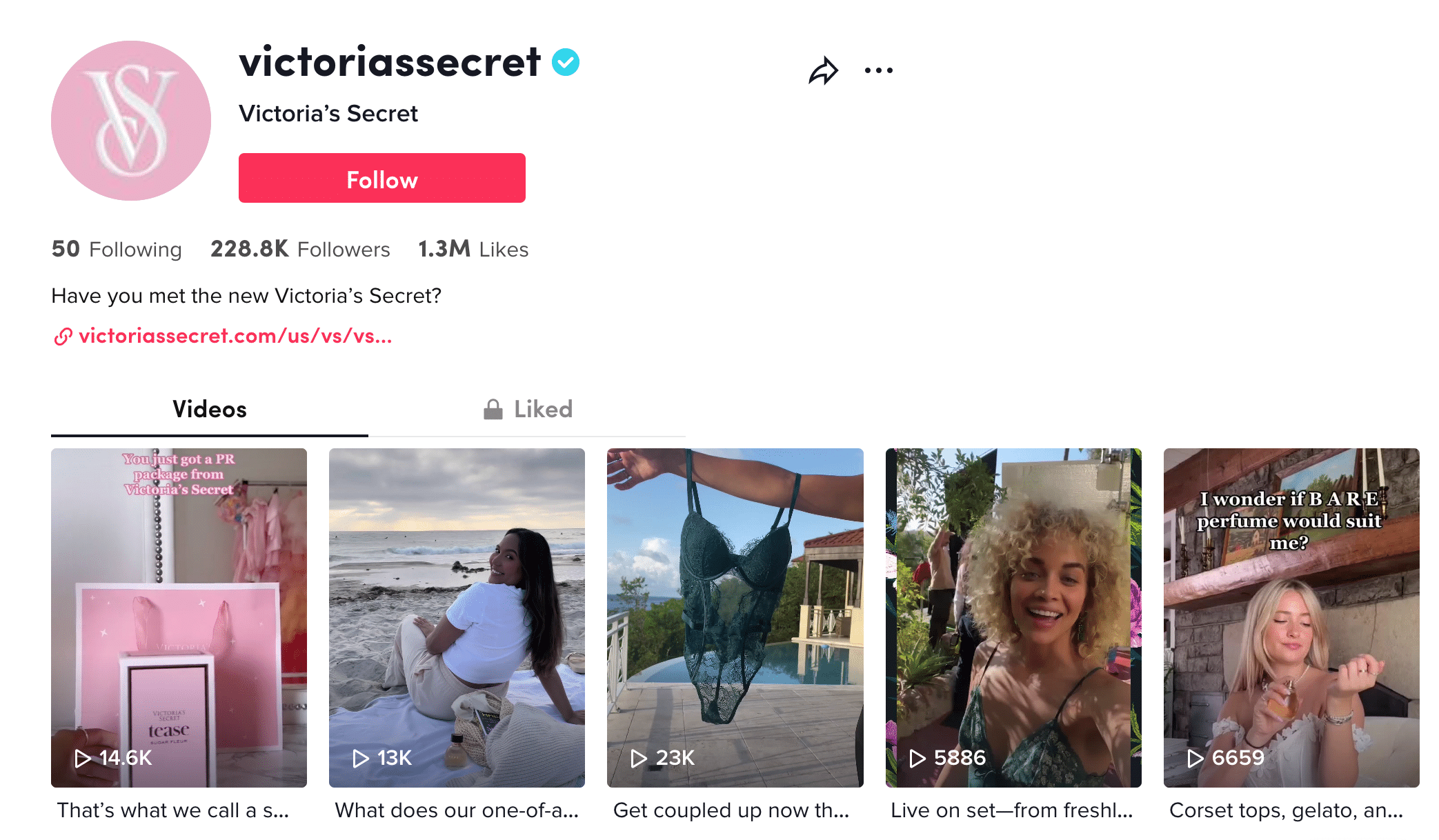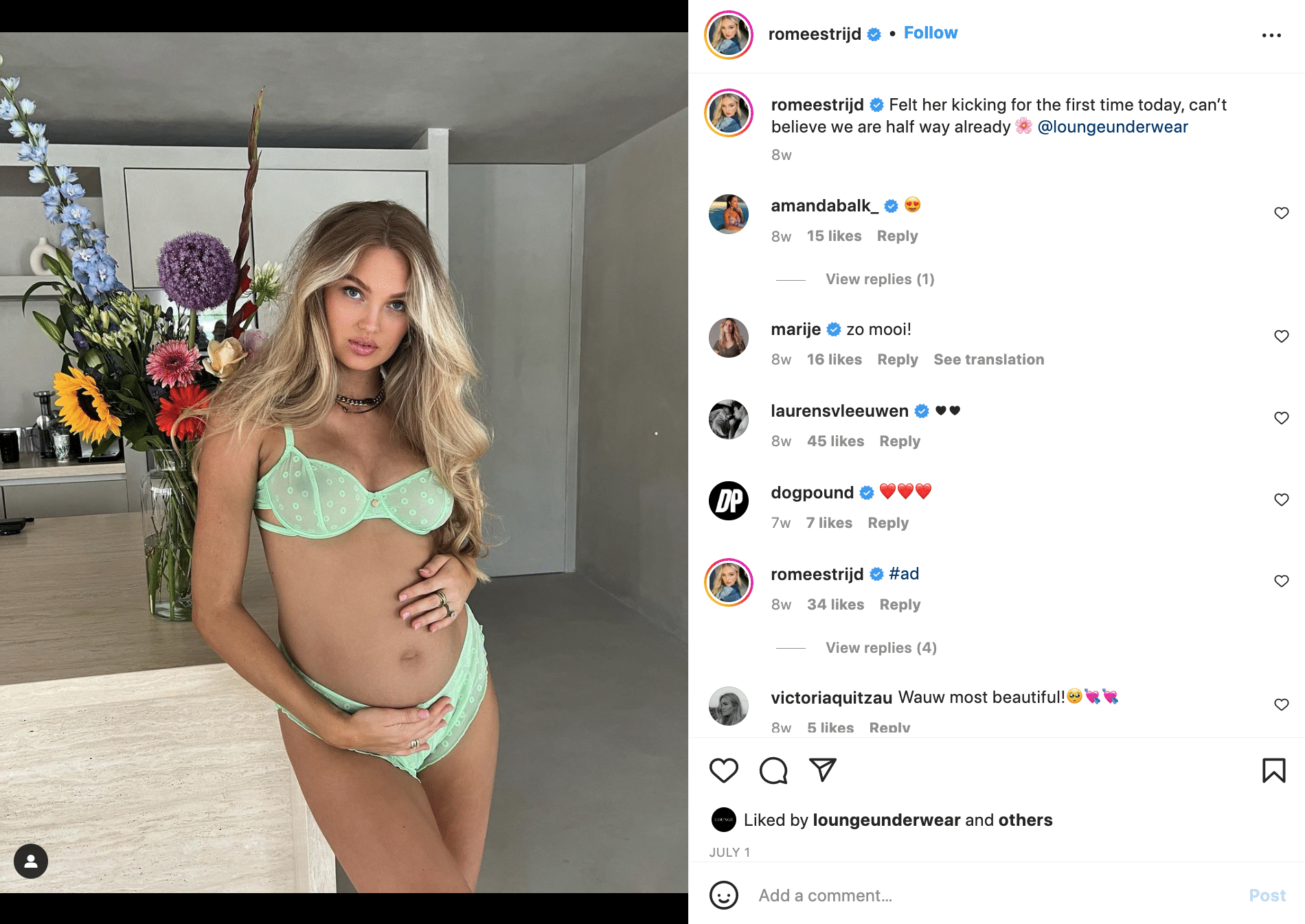 As well as working with smaller influencers and macro influencers, as Lounge Underwear grew rapidly in popularity, they were able to partner with ex Victoria's Secret models. This in turn boosts the audience discovering their platform and brand, as well as highlighting their campaigns.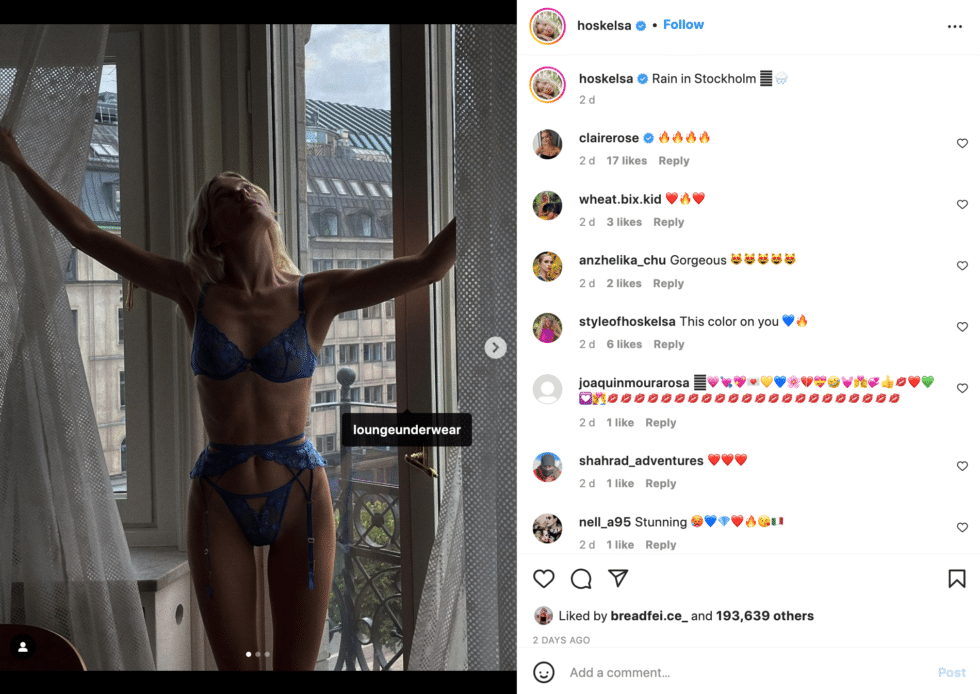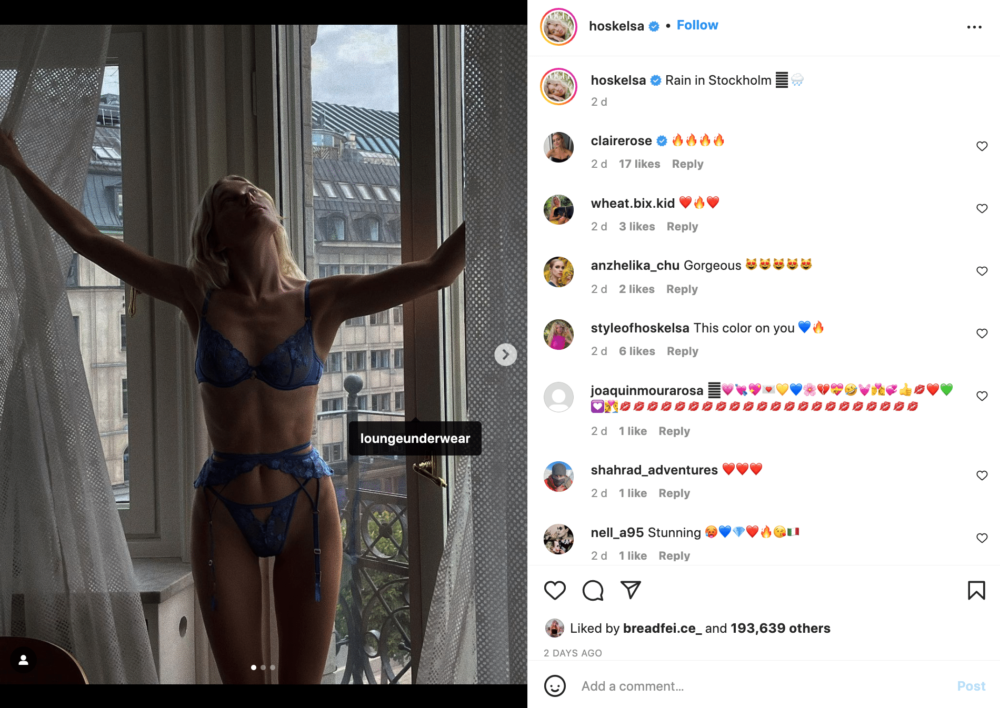 The top mentioned accounts by Lounge Underwear are all female influencers, ranging in audience size.
Lounge Underwear also has a line of underwear for males, but does not seem to work with or promote male influencers on their social media channels. This gives the brand room to expand and work with a wider field of influencers in the future, attracting new audiences.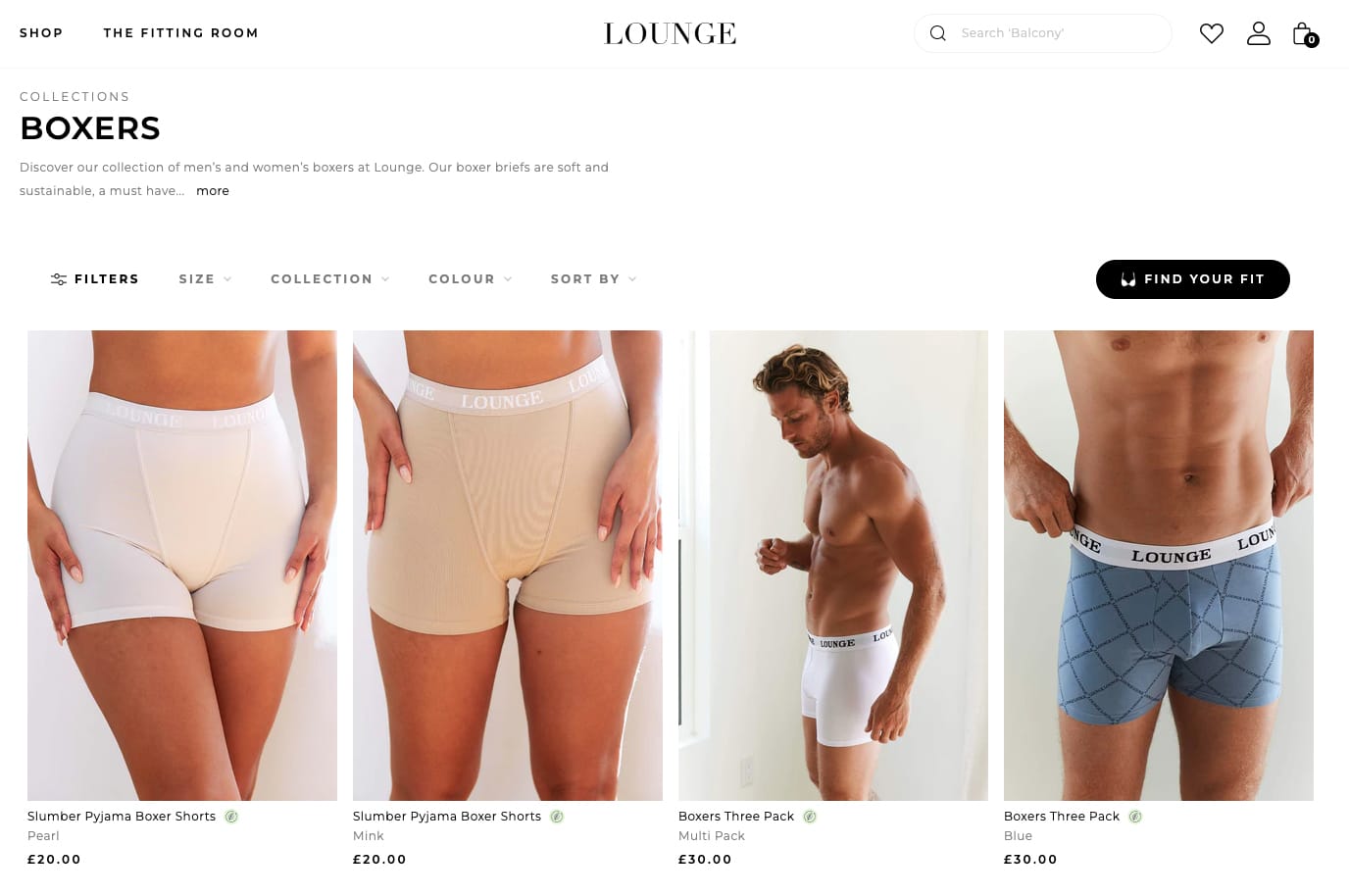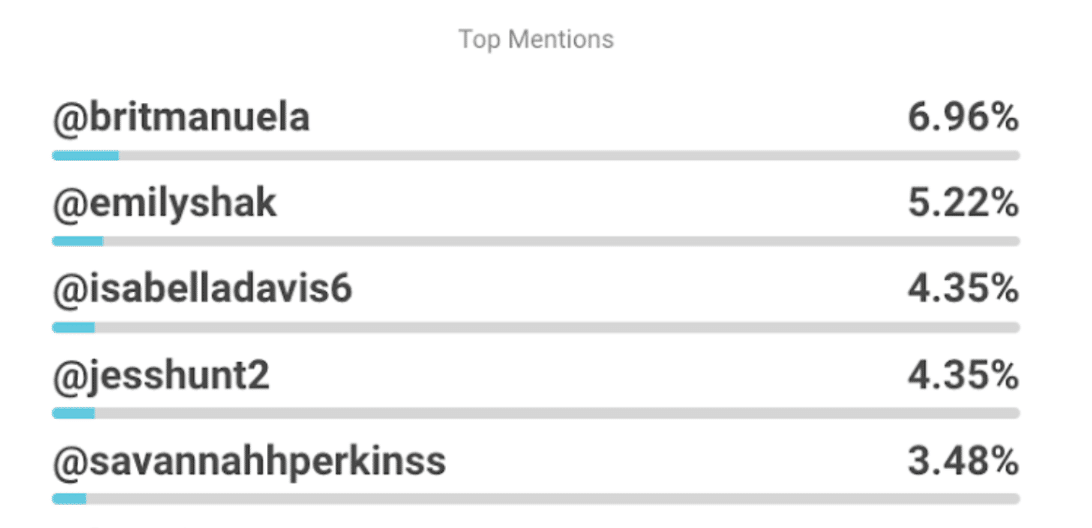 Click Analytic Statistics showing the Top Influencers                                            (most mentioned) that Lounge Underwear work with.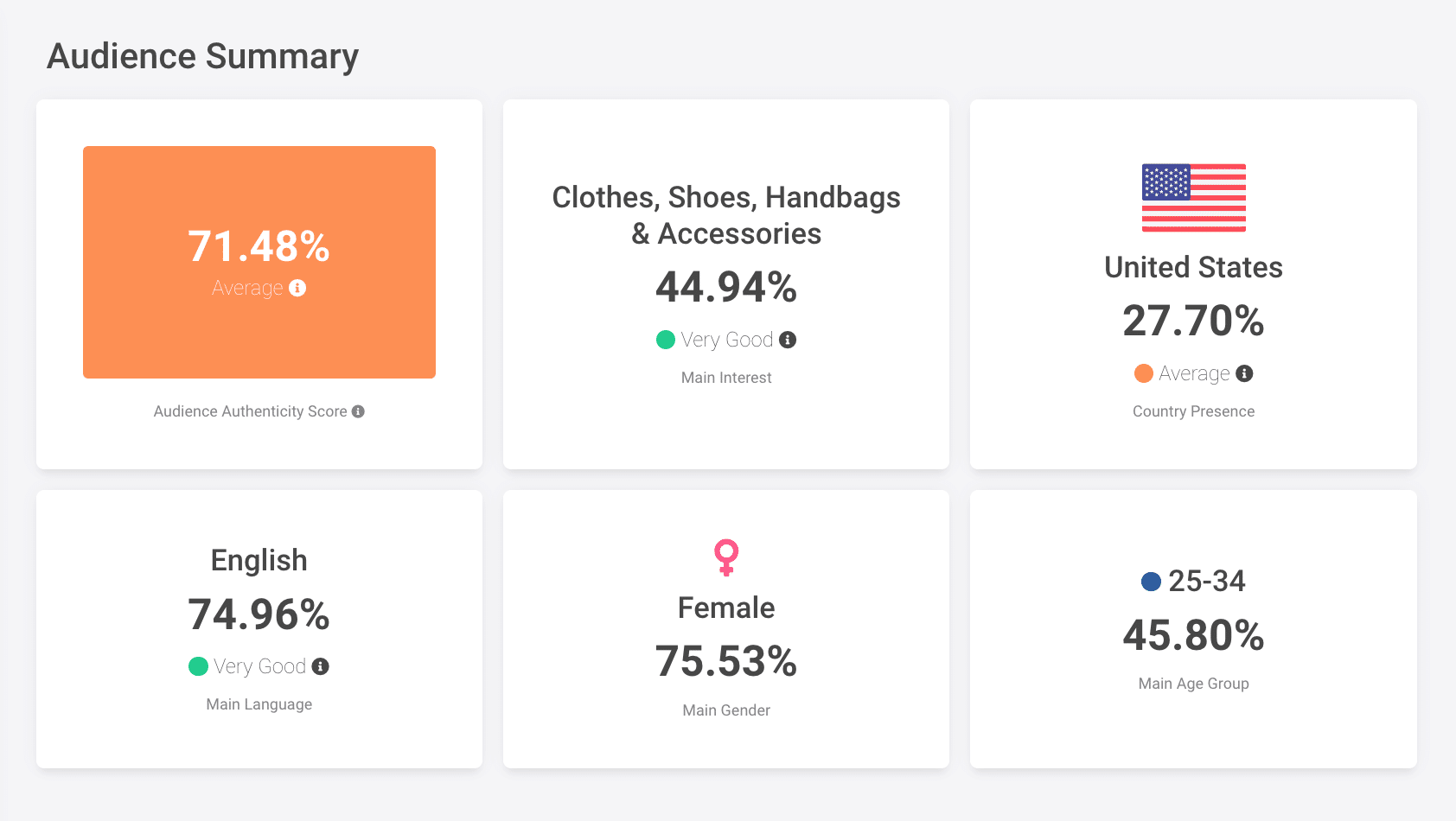 Lounge Underwear averages on their Audience Authenticity Score (AAS,) and has a                                           predominant audience in the USA despite being a UK brand.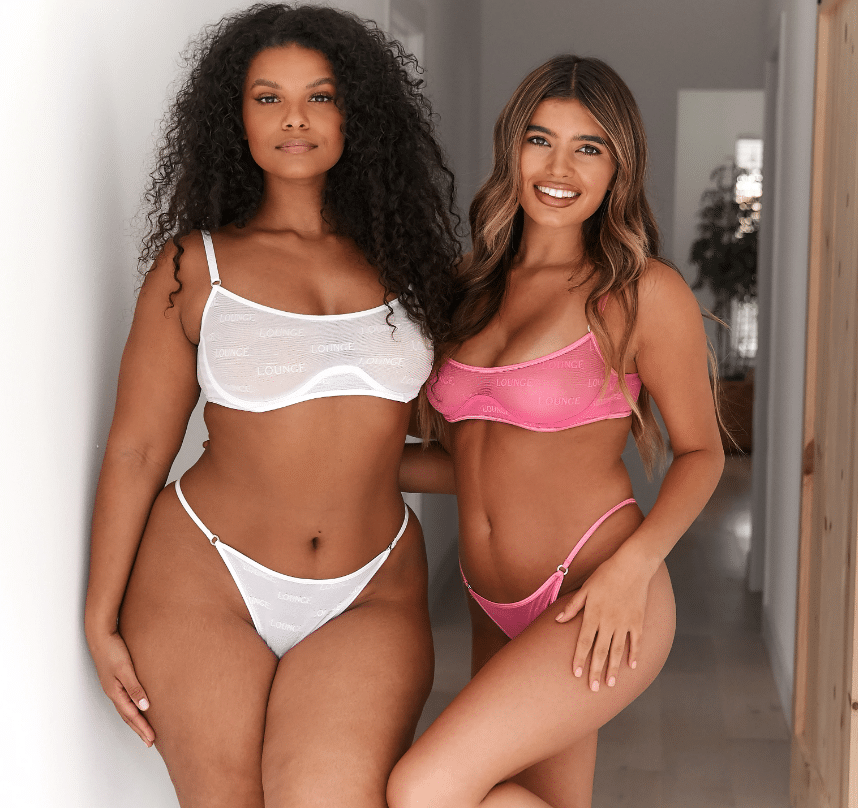 "This is a story of two halves. So you've got those business foundations and then you've got Mel's side, the brand, and community, and the female empowerment side. But admittedly in the early days, it was about building a solid business, which in turn allowed Mel to build this amazing female community."

– Dan Marsden, Co-Founder at Lounge Underwear.
Lounge Underwear started from humble beginnings selling their products from their own lounge. The couple formulated a strategy that paired an old-school approach with modern and exciting marketing strategies such as Influencer Marketing. 
The couple would begin gifting micro influencers with products to promote on their social media channels. This was a huge success, leading naturally into partnering with bigger macro influencers and with steady and consistent growth, the co-founders

then managed to partner with the Victoria's Secret models while still maintaining partnerships with micro influencers to attract diverse audiences.
When asked about how integral influencers were and continue to be for the growth of Lounge Underwear, employee Maddie commented:
They are genuinely the foundations of the brand. When Amy and I first started we only had three collections; Triangle, Scoop and Lace, and now, the amount of collections we have available – it's great to have the opportunity to cater to all shapes and sizes.

 

– Maddie, Lounge Underwear employee. 
Creating authentic connections with influencers was the key to success for Lounge Underwear. Both Dan and Mel believed that knowing how to market a product was an integral element, saying that they 'built Lounge backwards,'

creating the perfect marketing strategy detailing how they would get their product in front of the right people first and foremost before moving back to look at the actual product. 

    
Using discount codes and affiliate links helped the brand expand and track influencer performance, providing necessary information needed to evaluate campaign performance. Lounge Underwear used Viglink to participate in major affiliate networks, allowing people to earn commissions by referring new customers to their website. 

Lounge Underwear have distinct values as a brand which defines their excellence in the e-commerce marketplace and demonstrates their creative drive to adapt and deliver the best quality products. Being eco-friendly and ethical is one of their strong values that they built a thriving campaign upon.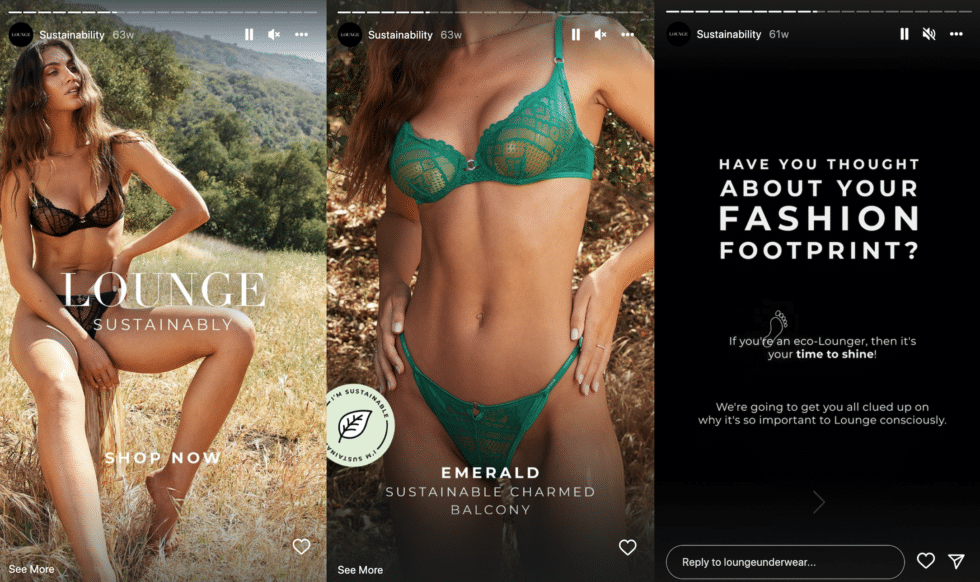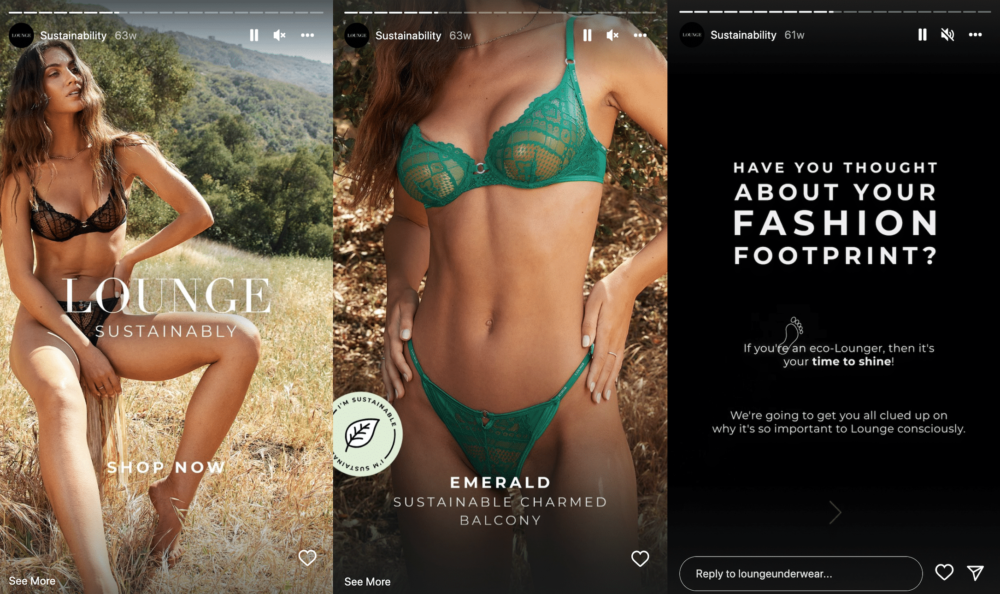 The Sustainability Campaign  🌱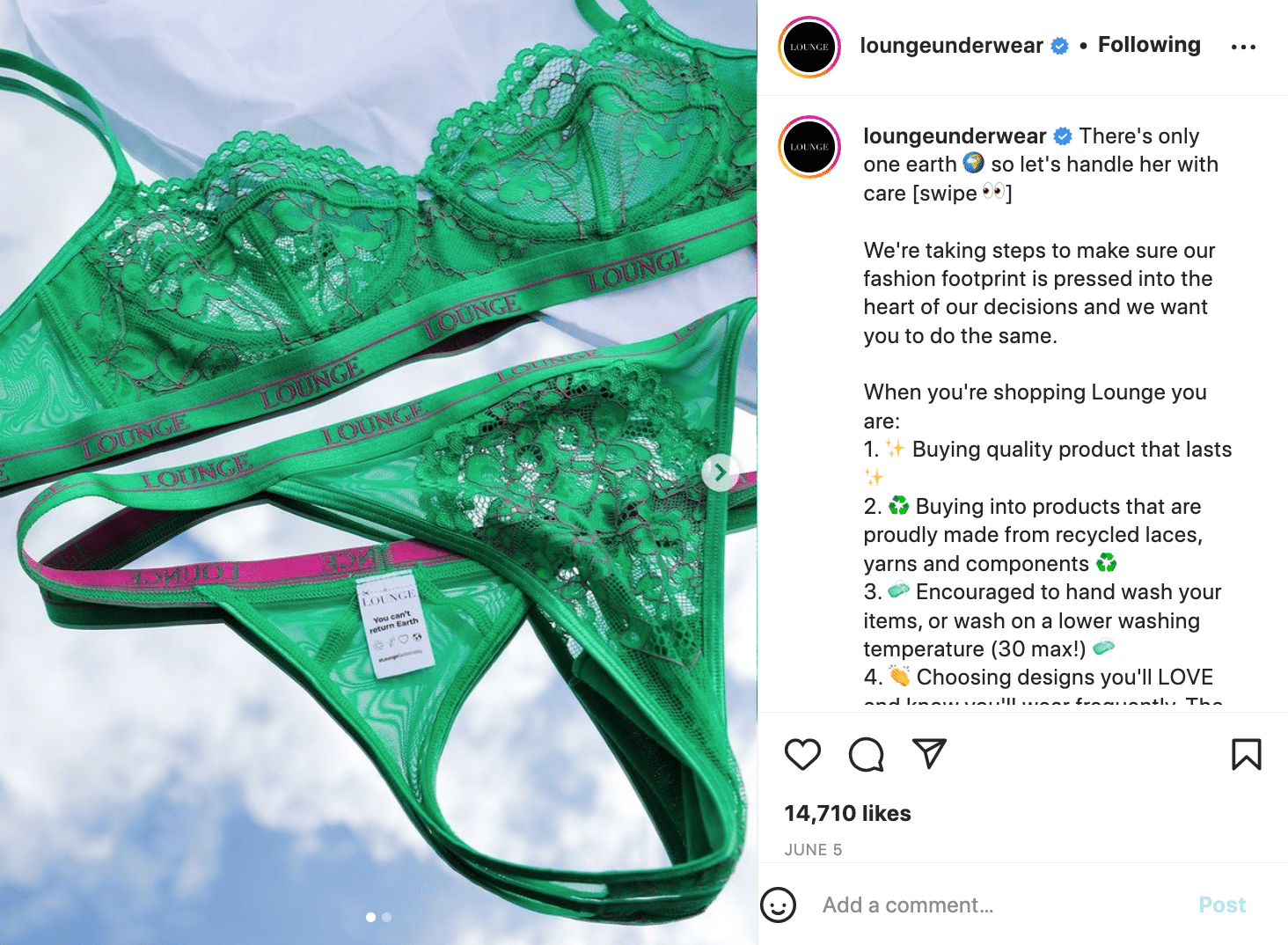 Lounge Underwear prides itself on being a slow fashion brand, encouraging their audience of 'Loungers' to think about their fashion footprint.
The brand puts in high effort to provide advice on how to sustain an eco-friendly lifestyle beyond the point of purchase; such as suggesting hand-washing products or washing them on a lower temperature.
These are all key factors which contribute to the success of Lounge Underwear and the campaign, with good morals and a transparency with their audience that presents a genuine and organic approach to fashion.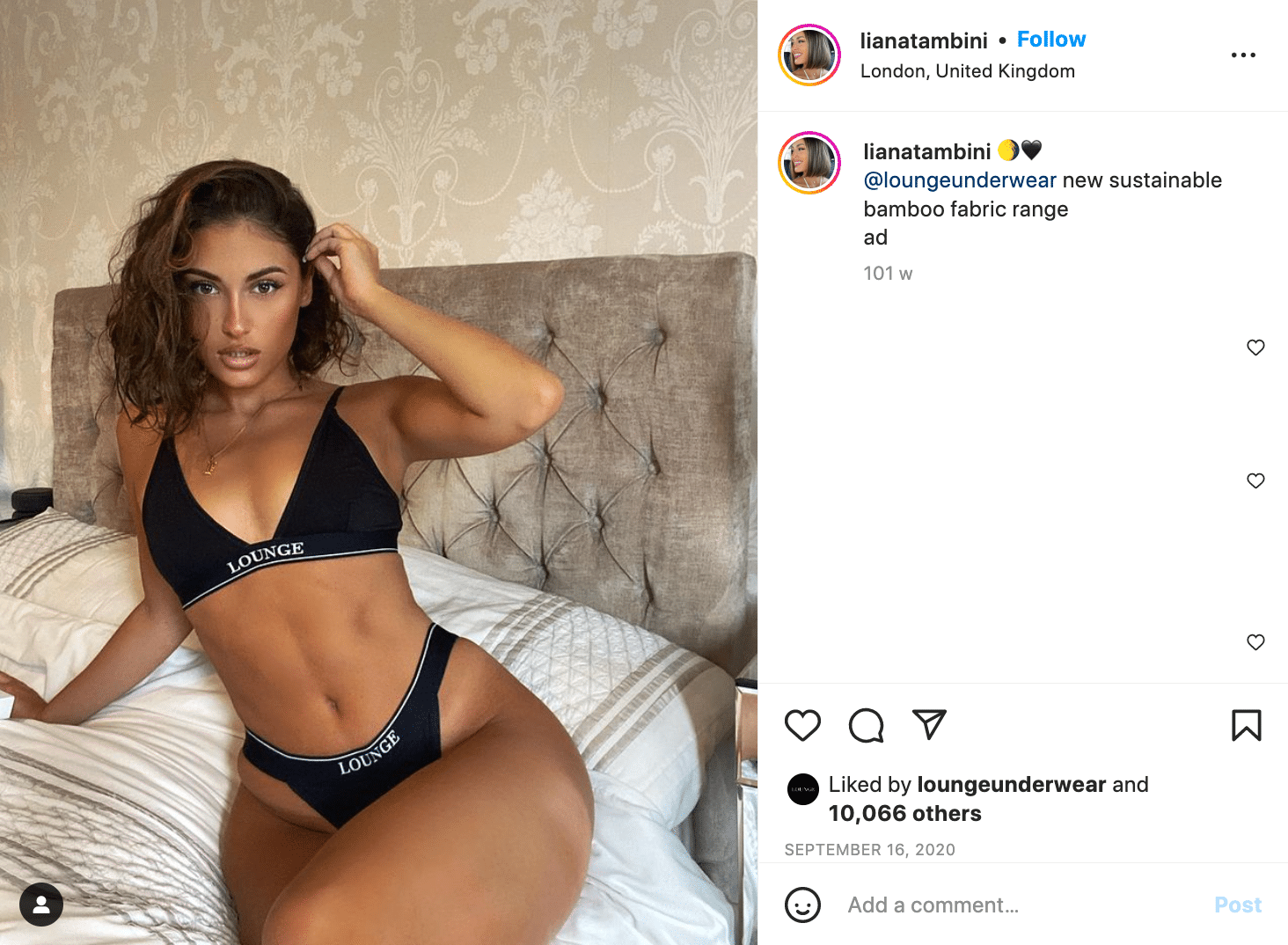 Lounge Underwear used influencers to promote their Sustainability range and spread their
green message to the masses.
Black Friday Ad Boosts  📈

The brand worked with TikTok aiming to maintain a low CPA and best-in-class ROI whilst scaling up performance campaigns that converted the lower end of the funnel.
Lounge Underwear used TikTok's shiny ad format Spark Ads to add sparkle on Black Friday, one of the world's biggest days of retail.
This format combined deep user engagement with targeted algorithm efficiencies.  
The campaign provided targeted, objective-winning success and generated an over 72% increase in complete payment events. It also reduced Lounge Underwear's add to cart cost-per-acquisition by a whopping 73%, proving how popular its underwear and mantra was with the community.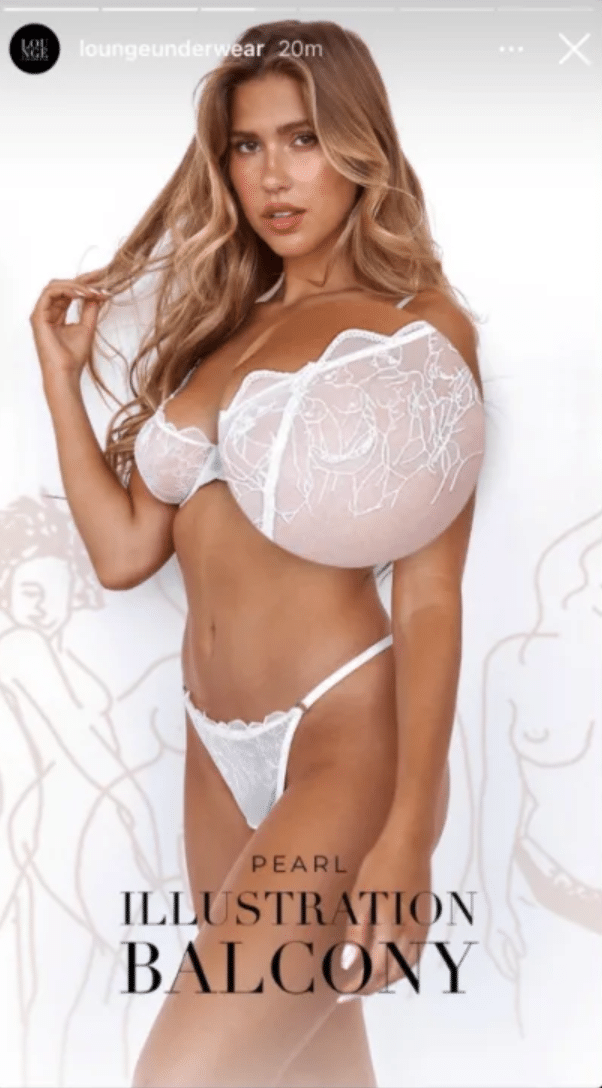 No brand is perfect, and with humans in control of marketing errors are likely to occur.
This enhanced graphic for the campaign was supposed to closely highlight the details of the Pearl Illustration Balcony Bra on the brand's Instagram Story…
However, users took to social media to jest and tear into its unfortunate appearance…



Loungewear Underwear soon realised they had gone viral, uploading a video to their own Twitter account, accompanied by the caption:
"You thought your Monday was bad? Try coming into the office to discover you've gone viral for making a design boob-boo…"

Though online remarks criticising your marketing aren't ideal, the viral outcome of this campaign was a huge benefit for the brand's exposure and online reach. Many argue any press is good press, and the sheer numbers this campaign garnered as a consequence of poor visuals emphasised the active and popular online meme culture.
Handling campaign hiccups in a clear and honest way while using a little bit of humour and self-awareness in your branding can have the potential to help rather than hinder.

Lounge Underwear's strategy is successful because they don't solely focus on sales. Instead the brand places creating an inclusive community at the core of its strategy, ensuring influencer partnerships are authentic and long-lasting connections, not unreliable and artificial one offs.
When influencers are truly passionate about the brand, it nurtures and encourages an engaged audience.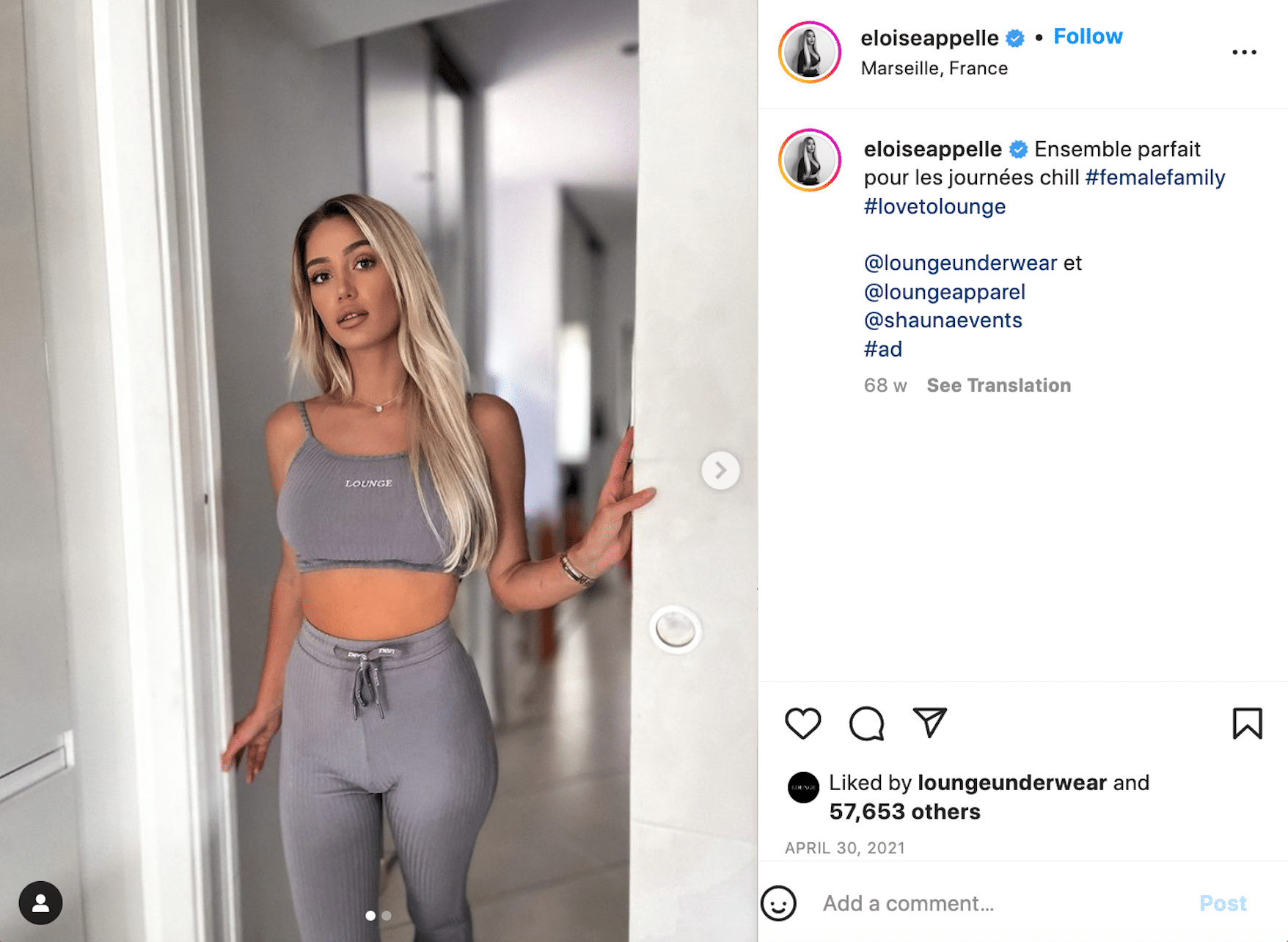 Influencer Marketing Program.
A strong community focus (#femalefamily and 'Loungers,') putting audience needs at the forefront.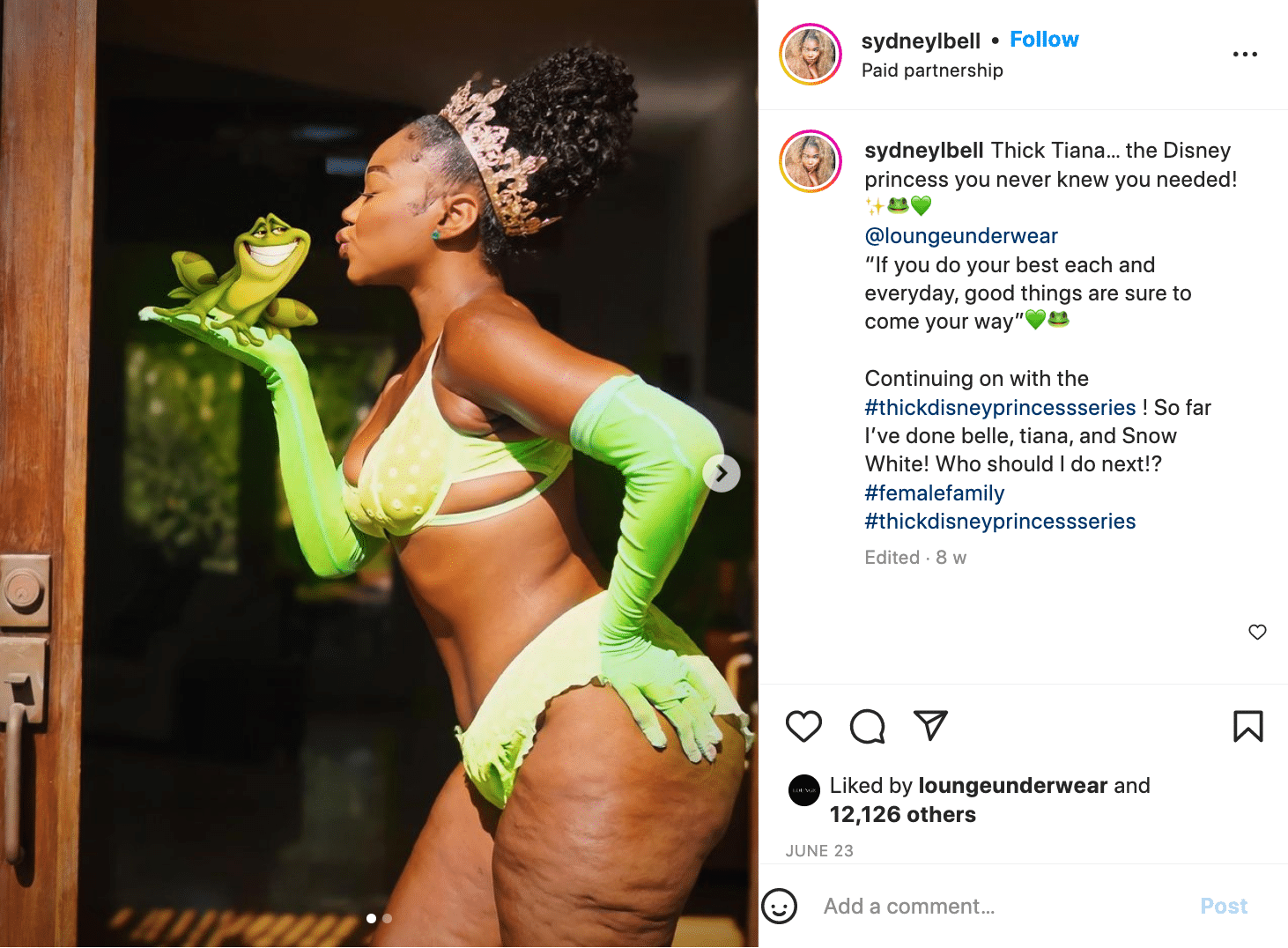 Lounge Underwear have built an empire from the ground up. With their community focus and carefully selected influencer partnerships, Dan and Mel were able to place their products in front of multiple large audiences at once.
We cannot stress enough the IMPORTANCE of knowing your audience and delving deeper into the key statistics 🧐
Stay tuned for more posts on the Click Analytic blog, including marketing tips, top 10 lists and much more! 👀