⚠️ We strongly recommend that you watch this video or follow the written instructions below when you first connect to Click Analytic so that you can use it to its full potential within minutes
In this first video, we introduce you to Click Analytic, and how to get started in 10 minutes.
If, like me, you prefer bullet points and images to explain the features, here's the full tutorial by text (2min reading time):
DISCOVERY TOOL | LEARN HOW TO SEARCH INFLUENCERS
-> Here you can search within our +120M database (influencer + brands), using in-depth filters for Instagram, YouTube, and TikTok.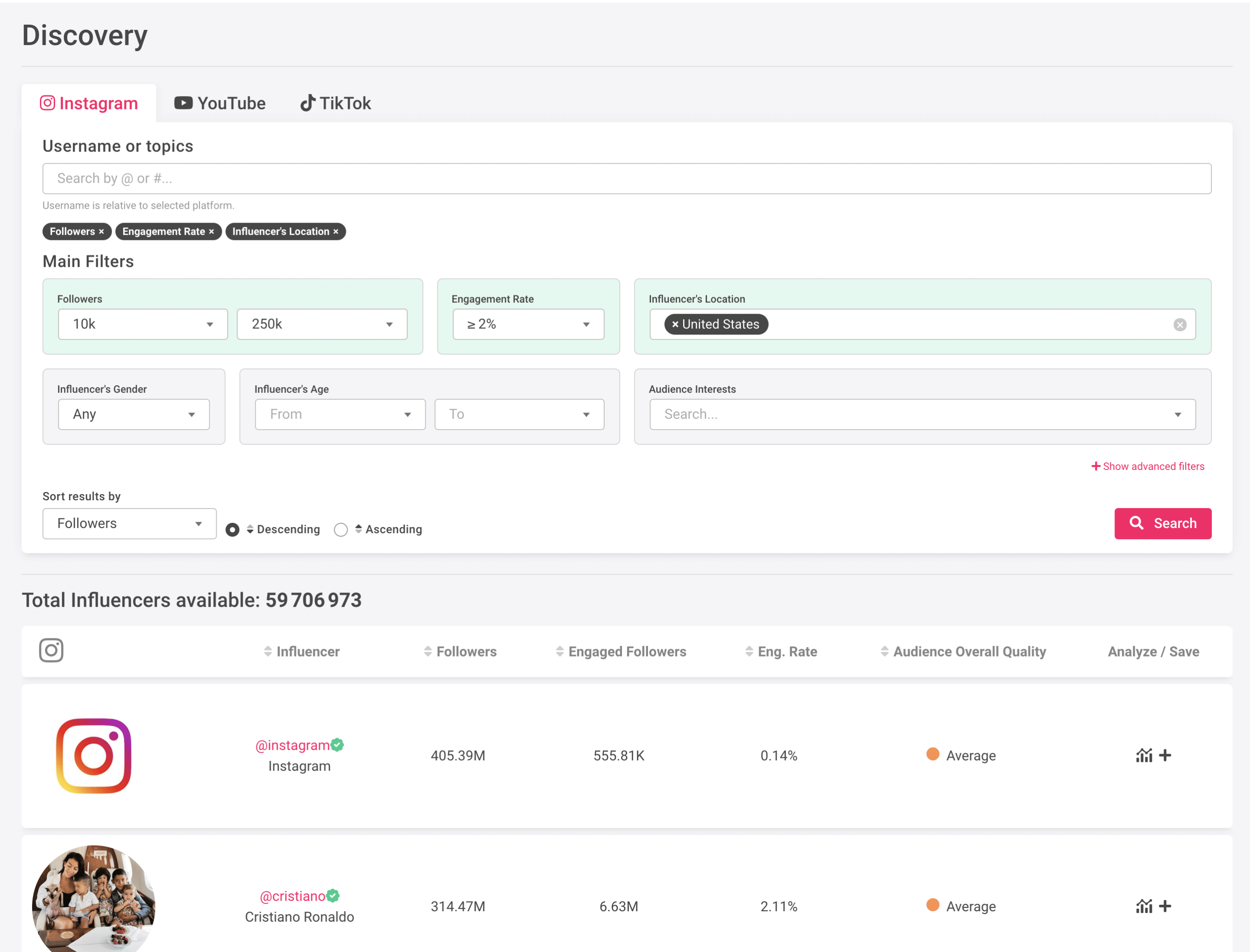 📌 Pro-tips: Try different searches to reduce the number of results. Use the AAS score to increase the authenticity of the results (+70 is a good start). The search by @username and the audience lookalike can help you search for similar influencers automatically. Audience interest helps you segment influencers, 20% is a good start and +40% is for a niche account.
💡 Note: If you do not find an account searching by its @username, we would recommend searching them in the "Compare" feature.
COMPARE TOOL | COMPARE BRANDS & INFLUENCERS STATS
-> We let you compare up to 3 social media accounts. You can also search for a single username to get their full report.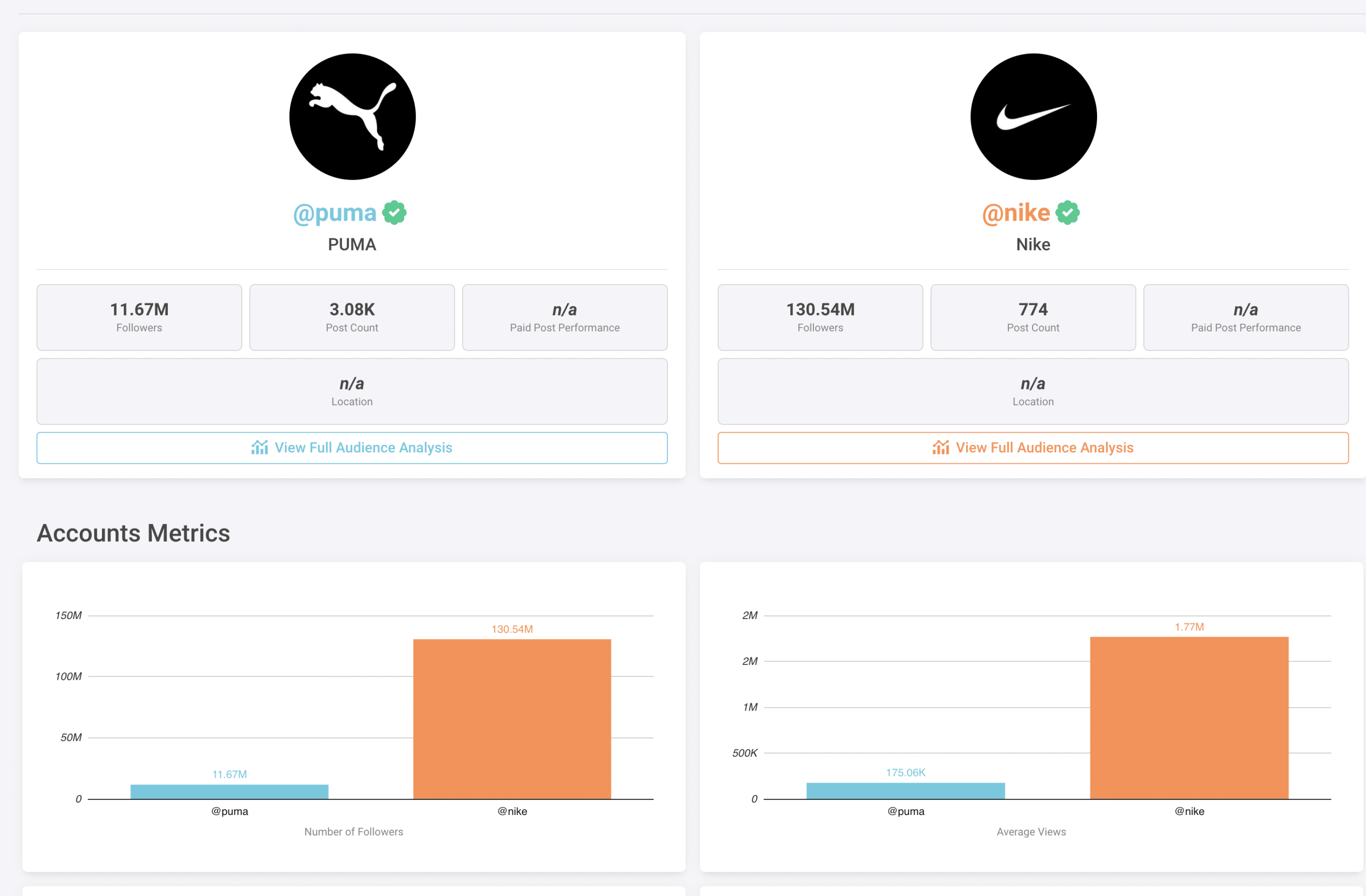 📌 Pro-tip: The overlap stats helps to see the number of similar followers between two accounts. Really useful if you are planning a campaign and are looking to reach new audiences. Also helpful to analyze your own audience, versus your top competitors.
💡 Note: Loading time can be a bit slow, but we are working on making it faster!
MY REPORTS | CHECK AN INFLUENCER FULL AUDIENCE ANALYSIS
-> A report will provide the full stats of an @account (audience demographic + performance).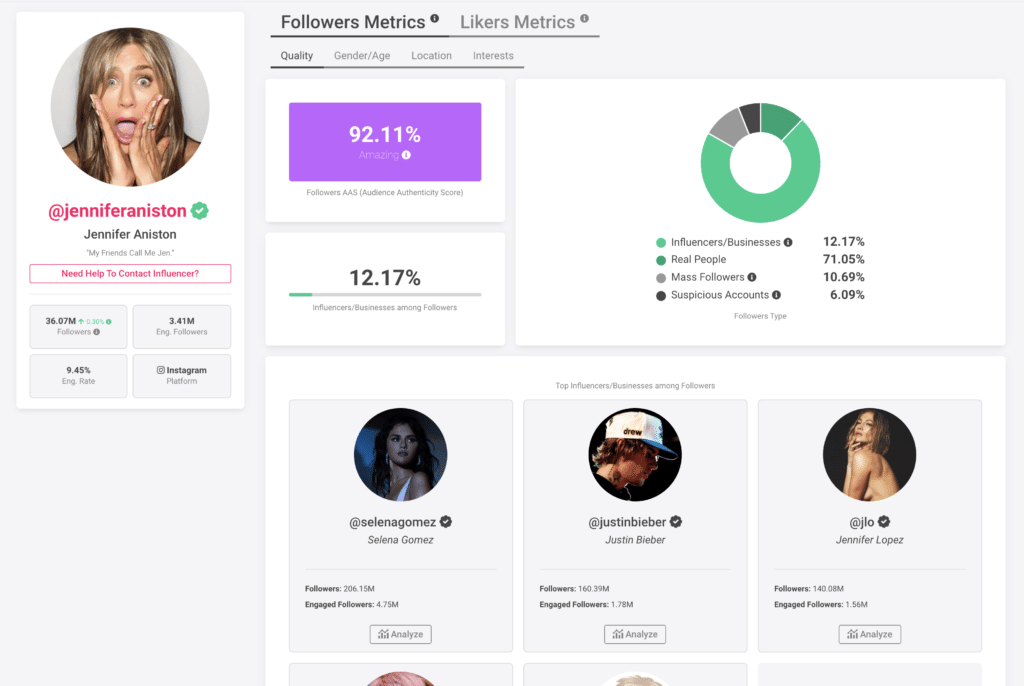 📌 Pro-tip: The audience summary report will provide you a quick insight on the account demographic. The AAS score will let you know the authenticity of an audience (less than 70% is a bad indicator).
💡 Note: Click saves your last 5 searches, reports, and comparison.
LIST TOOL | MANAGE YOUR CAMPAIGNS
-> You can list influencers from the results of a search on the discovery feature. It helps you manage a campaign.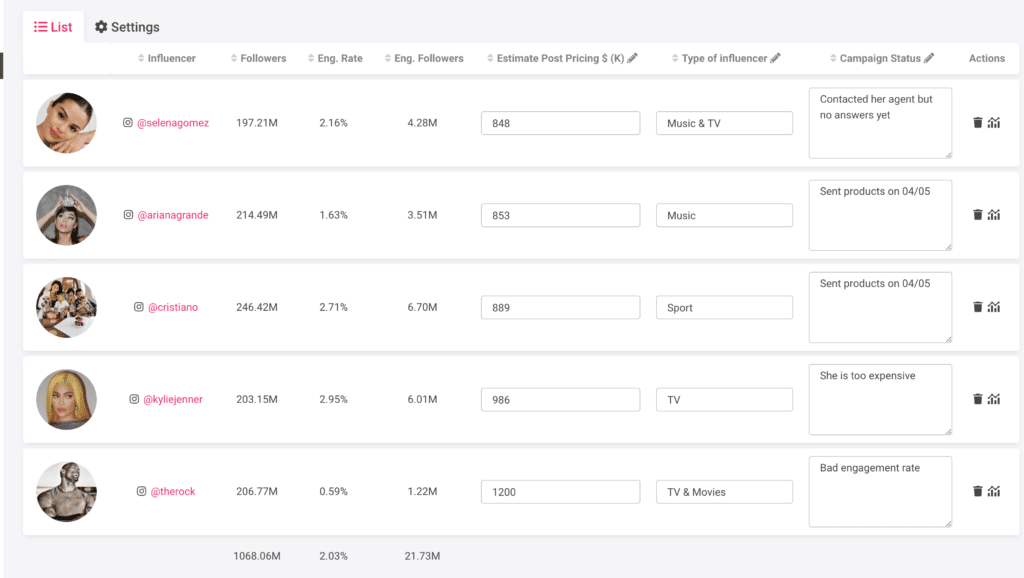 📌 Pro-tip: You can classify lists by numbers or in alphabetical order. You can also create your own lists.
💡 Note: You can invite team members or clients to collaborate on your list using the "Setting" tab.
HOW DO CREDITS WORK?
-> What is a credit? It is the currency of our platform. They are spent when using the different features on the platform such as discovery, comparison, and full reports. You can see details of spending below: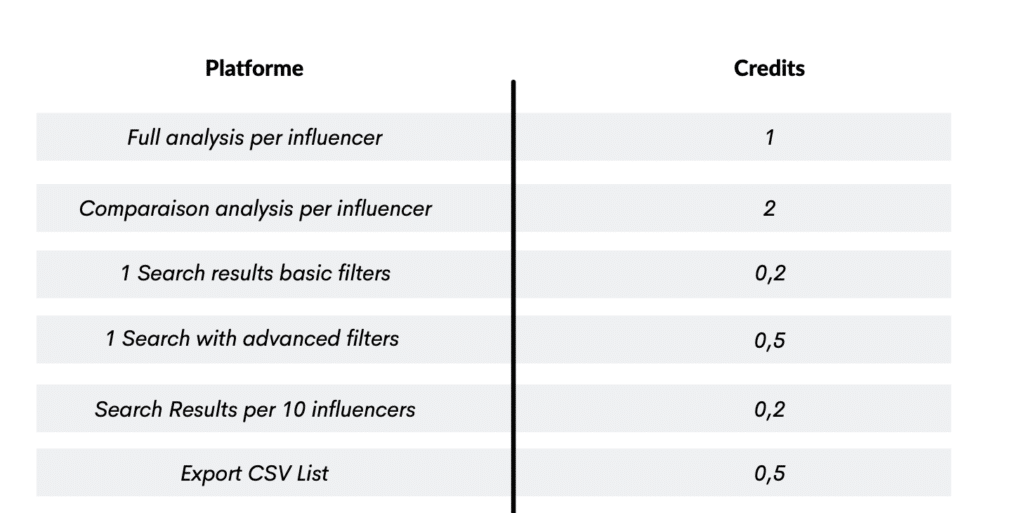 💡 Note: You can find more information on Credits within the platform by clicking on the "Purchase Credits" tab.
We hope these tips will help you better plan your influencer marketing campaigns.
If you have any problems or questions, don't hesitate to contact us or book a live Demo with the link below:
Nick, from the Click Team