89% of marketers agree that influencer marketing is the most effective channel for customer acquisition. 🔥
Influencer campaigns have a number of desired outcomes, ranging from increasing sales and leads to brand growth. One of the most sought-after benefits is increased brand awareness.
Awareness is one of the single most important segments of a brand's image, and what better way to increase your brand's recognition than to advertise it on a platform tailored directly to your target audience?
This is exactly what influencers can do, they target your market with their already existing following. It comes as no shock to learn that 65% of marketers judge the success of an influencer marketing campaign by measuring the brand awareness generated through it. 👁
Launching an influencer campaign with a focus on awareness has several measurable goals.
Awareness Campaign Goals
Brand awareness is a measurement of how recognizable your brand is to your target audience. Growing awareness in a brand can lead to a number of desirable outcomes, like increased trust and improved sales. Brand recognition involves having a concrete mission statement and overall message that your brand conveys, both of which a consumer could easily recall. Name recognition is another crucial element and is perhaps the most vital element in brand awareness. The ultimate goal of all marketing if having your brand name being recognized as an action or product (Google, Advil, Kleenex, etc.) ⭐️
Making your brand's name known is essential for any type of growth that you want to undertake. Focus on influencer marketing strategies that will get you brand mentions, followers, and shares. 
Product Awareness 🚀
Do you have a new product on the market? Are you offering new features or benefits within your current product line? Both of these are reasons that you may undertake an influencer marketing campaign and garner awareness for new and exciting things happening in your brand's product offerings.
PR Message 👩🏻‍🦰
Brands may want to call awareness to a charitable event that they are taking part in or express their commitment to social responsibility. Undertaking a campaign with an influencer can present these welldoings to a larger audience than may have previously been reached.
Increased Website and Social Traffic 📲
If you want to make potential customers aware that you have a newsletter, SMS texting promos, superfan group or more. Letting targets know of perks of joining a newsletter or royalty program with only increase their purchase consideration and your own brand's reputation.
Selecting an Influencer
Choosing the right influencer depends not only on the goals of your campaign, but also on the individual stats of the person that you want to work with. Make sure that the influencer's audience is authentic and engaged. Their reach among their current platform as well as non-followers is a beneficial gauge of whether or not your brand should consider working with them. 🤗
Check also to make sure that the types of content that they produce align with the content that you want to represent your brand. Their overall aesthetic should match closely with how you want your brand to be perceived by your target audience.
Type of Awareness Campaigns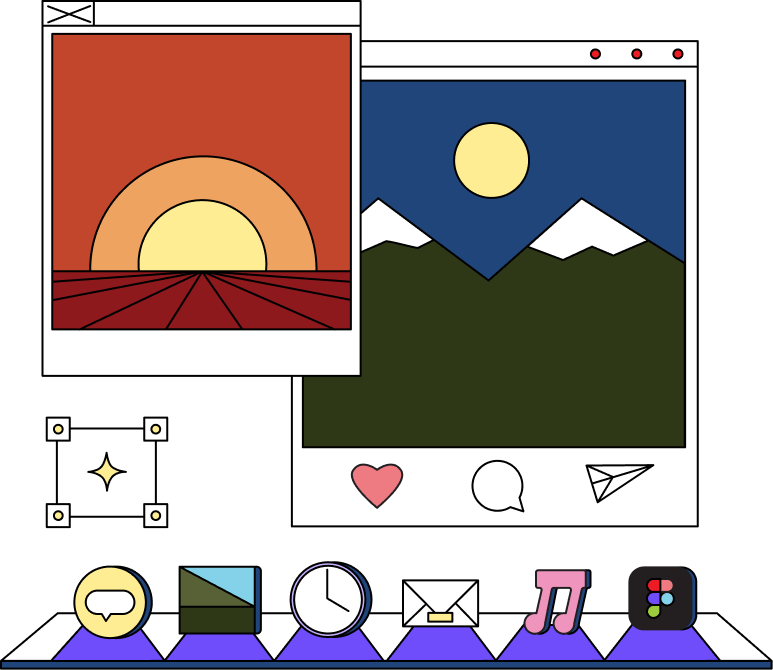 There are several examples of ways that brands can engage an audience using influencer marketing to increase awareness.
Giveaways or contests, for example, incentivize your target audience to interact with your brand and give them a chance to try your product for themselves. It will also help you gain followers and have strong post engagement. 💪
Pro Tip: Make entry requirement include sharing the post, tagging friends in comments, following your brand page and more
Contests on social media can get people talking and sharing your content on their social platforms.
Influencers using your products in a giveaway not only affirms their trust in the product, but entices their audience to take a chance in trying it as well
Live takeovers of your brand's social accounts are another fun way to share your name. This doubles the audience that both you and the influencer are able to interact with, making it a mutually beneficial way to boost your following. 🎙
A more long-term campaign involves undergoing a brand ambassador program, where an influencer serves as a long-lasting face for the brand. 🗓
-> These programs can involve a mix of different influencer following sizes and niches, as well as target several different demographics at one time. Brand ambassador programs are a major tool for increased follower growth. You can decide to offer the influencer commission or affiliate marketing incentives as an extra bonus.
A final type of campaign, PR seeding, involves planting 'seeds' on all types of platforms and audience in an attempt to spread your brands name as far as possible. 
Whatever type of awareness campaign you choose, it is bound to be an advantageous step in reaching your brand's goals.