Exciting Announcement – we successfully closed our pre-seed round!
We have officially closed our round for $600K 🎉
The team at Click Analytic are excited to announce that we successfully raised funds from several business angel & institutional investors.
We are also excited to join the Geneva based incubator – La Fongit.
We will now focus on building the future of the creator economy and build the best tool for both creators and e-commerce businesses to better connect and achieve amazing success.
What's the Click approach?
We focus on smaller e-commerce businesses that are missing out on influencer marketing opportunities due to insufficient budgets for agencies or expensive tools. We want to make influencer marketing more accessible with direct access to first party data and authentic results.
Our founder Paul Boulet worked at several talent management agencies following his Masters Degree in Sports Marketing from Columbia University.
He quickly started working closely with several sports influencers and realized the market potential.
In 2019, he created his own agency Click Digital and worked with several clients internationally on both sides of the industry.
He was an agent for several micro influencers, helping them manage their careers, relationships with brands and digital strategies.
But he was also working with several international DTC brands, where he helped to:
– Increase their digital presence
– Generate content through UGC
– Manage their relationships with creators and boost their sales
Working on +100 campaigns, Paul quickly realised how the whole process was manual and tedious.
He would send out +15 emails per creator to launch 1 campaign.
It was +30 hours a week spent on content tracking and discovery of profiles.
This was the catalyst for the birth of Click Analytic.
With the help of co-founders: Nathan, Jules and Nick, he successfully launched the Click Analytic Beta version in early 2021 and received several pieces of feedback from clients, improving the tool to then launch a V1 in late 2021.
Our innovation resulted in the most advanced and cost effective influencer discovery tool for creator partnerships, with +250M profiles across Instagram, TikTok and YouTube.
After bootstrapping the business and improving the tool, Click quickly gained traction and generated +100 clients globally, boosting its MRR by 180% in a year.
In late 2022 our goal was to scale our team and be able to support more businesses globally looking to scale their business with creators.
Supported by our incubator in Geneva – La Fongit, as well as their two expert coaches Emmanuel & John, we worked together on a plan and strategy that would interest investors.
We were lucky enough to pitch at SICTIC in early 2023 – the largest business angel club in Switzerland.
With the additional help of some clients who directly invested in the future of Click Analytic, we have now closed our pre-seed round.
$600k has been committed from different strategic investors, business angels, industry experts and institutional investors.
It's an exciting time to develop the creator economy! An industry now worth $104,000,000,000, and with 93% of marketers working with creators in 2023.
With Click Analytic, we feel more determined than ever to continue empowering DTC businesses and marketing agencies with our Discovery & CRM software.
We will now focus on bringing a more streamlined experience to DTC SMEs, helping them to plug & play their e-commerce statistics and better link them to creator results, but also simplify the whole process of working on an influencer campaign. 
Our ultimate goal is to create an unified platforms to fully pilot automatically a creator campaign and generate more impactful results.
Influencer Marketing Articles
Actionable tips to get more success with influencer marketing campaigns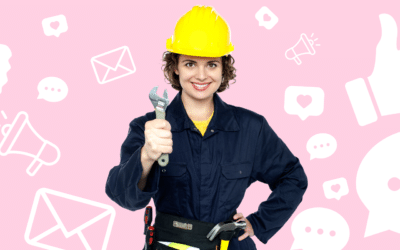 Building your first influencer marketing toolkit?
Here are 7 must-have tools to include.
These tools will help you succeed where many have failed.
read more
Try our Influencer Marketing Platform for free
Enjoy free searches & analyses
create your first list