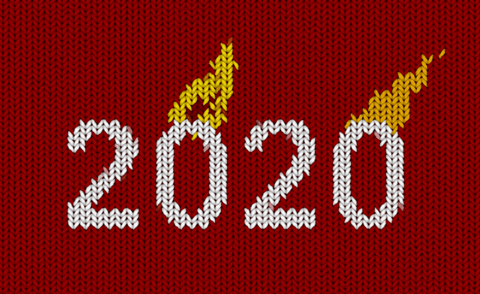 Influencer Marketing in 2020
The new year is here at last, and with it comes a new wave of Influencer marketing trends for 2020.
Over the past year, we have seen the rise of the industry in terms of valuation, an indicator that the sector is growing quickly, and in the right direction. This was also highlighted in a recent social media overview.
At the start of the decade, the industry has taken a collective breath to reset its approach. And finally, this is the year some of these changes are coming to fruition.
So, what lies ahead? 2020 promises to be the year that puts authenticity, niche marketing and transparency back on the digital map, along with more in-depth data analytics to support influencer marketing.
Offering industry insight and expertise, Paul Boulet co-founder of Click Analytic, presents the top five Influencer marketing trends 2020 has in store:
1. Authenticity is Everything
With so much 'noise' in the market, the average attention span has dropped from 12 seconds to eight seconds. This means that brands need to work harder than ever to get their message across.
Having an original voice that is true to your brand, is one way to achieve this. Authenticity is the key word here.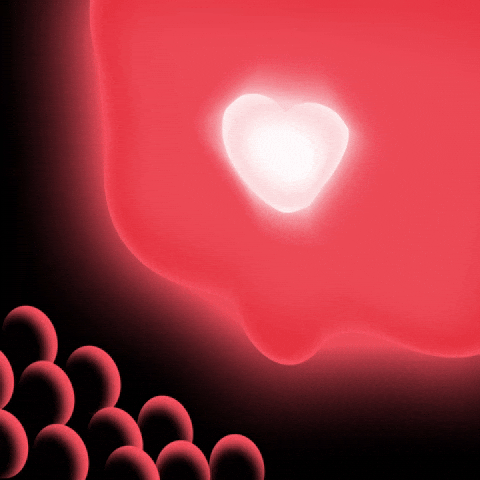 Because in 2020, businesses will need to know their audience better to put consumers front and centre of their strategy and build their community.
Here's some ways to achieve this:
Lean toward influencers that already have an affinity with products or share common values with the brands
Choose influencers that are selective in their partnerships
Focus on building long-term relationships
Integrate customers and employees to share your brand message
Let influencers take the lead on the content strategy, as they are the creatives and experts
Influencers and brands will be more aligned with taking social action to make a positive impact as we move forward. Marketers will need to consider influencers that are fairly represented
As for influencers, if we're going to be 'sold to', then the public want genuine figures, not nodding freeloaders. The savvy public and media are already calling out top influencers for abusing their power, as seen recently with beauty influencers.
In contrast, brands that have an authentic voice and vision are being rewarded by consumers. For instance, cult beauty brand Glossier lived up to its strapline 'Beauty products inspired by real life', by using real customers and fans in their marketing campaign.
That's not all, they've been known to offer preview samplesto loyal customers over top influencers, making them ever-so popular in social circles. With 2.5 million fans on Instagram, their inspiring approach to digital marketing has struck the right chord with consumers. Brands like Glossier succeed by focusing on community and building focus, rather than outdated traditional forms of marketing, making authenticity a top trend we can all learn from.
2. Profile before Profit
Social marketing can be a lucrative business, with top influencers earning up to $3,138 per Instagram post.
Where once the 'say yes' approach might have worked for influencers, in 2020 these same individuals are being more 'selective' about their influencer marketing strategy. Rightly so.
Paul Boulet, adds: "We work very closely with brands and influencers and have started to notice a move towards mutually-fitting relationships. It's a smart long-term strategy and makes sense for influencers to align with brands that share their values.
"When consumers buy-in to your product, you have a natural marketing opportunity right there. For instance, last year Kristen Bell spontaneously promoted one of the brands we work with – Skyn Iceland on her Instagram feed. It generated over a million likes, 10,000 comments, and drove thousands of new customers to the website. Because the partnership with authentic, it resonated highly with consumers."
3. The Rise of Micro-Influencers
If 2019 was about going big, then a 2020 influencer trend is about going small. Micro, to be precise.
A micro influencer is an individual on social media, with a dedicated following – typically between a thousand and 100,000 followers. But it's not about size, it's about influence and connecting on a deeper level.
A research report conducted in France, Germany and other European markets, found that micro-influencers actually make up the highest percentage of influencers globally, at 36 per cent. Plus, they also drive more engagement than some of the biggest influencers, as this report shows.
Still not convinced? Then check out these examples of credible micro influencers around the world and their growing influence:
Marla La Fontan– is a fashionista with 10% engagement on Instagram and 129k followers
Aly Grice – brings parenting to the fore, and has a 19% engagement on Instagram with nearly 41k followers. She is also an example of professionalism, compare to certain bigger influencers.
MietteDierckx – Resides in Belgium and globetrots the world. Miette has worked with brands such as Coca-Cola, and has 4% engagement on Instagram and 36.2k followers
As micro-influencers go mainstream, you can expect to see less brand collaborations with famous influencers and celebrities, in the weeks and months ahead. Another benefit is the 'bang for buck' this delivers, making social media marketing affordable once again.
4. New Ways of Measuring Success
In order to align influencer marketing strategy with this new 'micro' approach, businesses will need to review how ROI (return on investment) is measured.
The worth of influencer campaigns can vary and depends on the variables measured. However, some suggest that it can offer 11 times more ROI than banner ads.
Three main issues around measurement appeared in 2019:
Instagram is deleting 'likes' and brands will need to find a new way to measure popularity.
Social algorithm changes too, making content less visible
New social platforms are emerging (Ex. TikTok)
Paul Boulet, comments: "If large followers, or number of hits, no longer holds the same weight then marketers will need to look for other measures to evaluate influencers. This means really understanding the demographics of their audience, as well as looking at other markers for success."
"One method we employ is consolidating campaigns through different analytic tools. We provide influencers with trackable links so we can evaluate; sales performance, conversion levels and engagement, as well as other important metrics. Clients have been impressed with the level of detail we can provide, heralding a new way of looking at campaigns holistically.
Brands will also need to focus on long-term relationships and community building to effectively track results – rather than a campaign-to-campaign basis. For this reason, we use trackable links to understand results."
5. Consolidated Content Marketing
Social media has risen from the unknown, to a profession with strategy and metrics. As the industry continues to grow, the next move we're starting to see is theconsolidation of influencer marketing companies.
Firms will merge content marketing, influencer marketing and social media marketing to ensure a consistent and cross-platform approach.
At the heart of this is the acknowledgement that brands must first build their community online. Only then can they evolve their social presence, before linking to their influencer program. This is the new influencer marketing strategy to embrace.
When working with influencers in 2020, brands need to remember:
Influencers are now looking to create their own brands rather than partnering with existing brands
Top influencers will continue to create more channels to reach their fans
More budget will be available to marketers as the rise of influencer marketing grows
Live content is making great strides in the industry, supported by AR technology. This will change how brands tell their stories
Click Analytic is the most complete and affordable influencer tool on the market. It let you search +120M influencers, analyze their audiences and manage your campaigns for Instagram, TikTok and YouTube. Try it for FREE now!