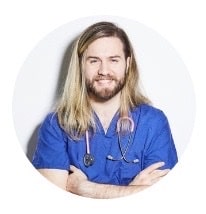 Good
Audience Overall Quality
10 (UK-based) Nutrition Influencers To Follow on Instagram In 2022
Do you operate in the nutrition, organic foods, dietary supplement, fitness fuel, and/or gut health industry? Are you struggling to find the best fit influencers for your brand?
With Click Analytic you can access up to 130M influencers' analytics in just a few clicks.
We listed the best nutrition influencers on Instagram to monitor in 2022. Looking for more? Create an account for FREE
Bestselling author of "Food Isn't Medicine", nutritionist and NHS doctor Dr Joshua Wolrich has some refreshing takes on nutrition and health, including his HAES®️ (Health at Every Size) advocacy and his continued fight against weight stigma.  His Instagram audience's main interest lies in restaurants, food and grocery at 59.16%, a strong score.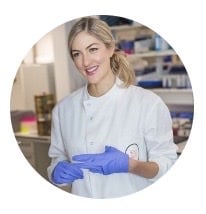 Good
Audience Overall Quality
With a PHD and a column in the Daily Mail newspaper, accomplished influencer Dr Megan Rossi shares her practical wisdom on popular health myths, ranging from whether coffee is dehydrating to which foods can offer sun protection. She has a gut-loving range of breakfast foods too, from granola to porridge.  With 379.25K followers, at an 81.92% authenticity rate, she is a big influencer in the UK nutrition game.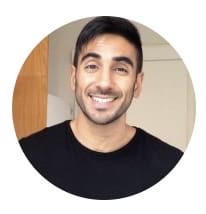 Good
Audience Overall Quality
Providing hands-on recipes which look as tasty as they are good for you, Content Creator Dr Rupy Aujla gives practical advice on how to eat well every day. He also invites experts onto "The Doctor's Kitchen Podcast" to discuss vital topics from oral hygiene to anti-cancer diets, the videos of which he shares on his Instagram account. With an astounding growth of average likes of 397.96% over the last 30 days alone, we're excited to see what comes next in his career as a wellness influencer.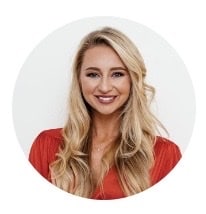 Average
Audience Overall Quality
Nutritionist and Sunday Times Bestselling Author Rhiannon Lambert creates videos on easy-to-make pasta dishes and posts informative content debunking misinformation about healthy eating habits, all with an adorable baby in tow. With 61.61% of her 232.16K Instagram audience from the UK, if you're a UK-based business you could benefit from these regional followers.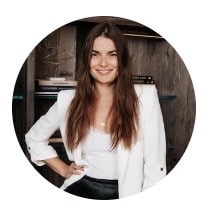 Good
Audience Overall Quality
Self-dubbed "The Imperfect Nutritionist", Jennifer Medhurst provides accessible insight into healthy meals, those questions you always wanted to be answered (why am I still hungry at night?), and clever nutritional tips and tricks. Our tools have identified this charming Content Creator as a "Super Influencer", which can help to generate a lot of impressions.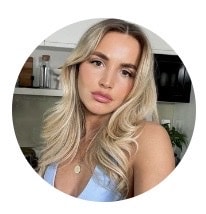 Good
Audience Overall Quality
Emily English specializes in giving followers recipes for nourishing food that is also delicious. Think shakshuka, smoothie bowls and chicken satay; these meals are the perfect combo of variety and nutritional benefits. She has also mentioned popular brands on her Instagram including ASOS, Deliveroo and Zara, proving her versatility.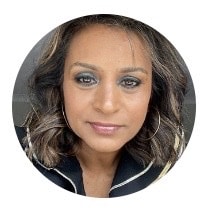 Average
Audience Overall Quality
Manisha's Instagram posts are entertaining and relatable and make that gut health goal feel achievable and realistic. She also creates sweet posts with her family, making her posts feel accessible on multiple levels.  With over 20% of her followers stemming from London, this large proportion of cosmopolitans may be perfect for your forward-thinking products.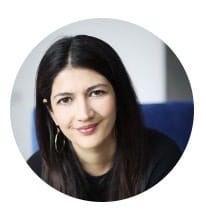 Good
Audience Overall Quality
With a focus on gut health, the microbiome and autoimmunity, Instagram Content Creator Farzanah Nasser makes eating more plants look easy and appealing, and her experience in Functional Medicine means that she takes a holistic approach to overall health and wellbeing. Also, at a positive 82.58%, her audience has a strong authenticity score.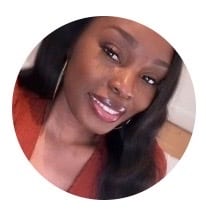 Good
Audience Overall Quality
As a registered dietician with a PHD in Food & Nutritional Sciences, Tai Ibitoye has a comprehensive and inclusive approach to food health. With a key interest in promoting diversity in healthcare, and her posts on "What 'eating well' looks like around the world", her Instagram is both an inspiring and informative take on nutritional education. As a "Micro Influencer", she also has great potential to reach audiences with specific interests.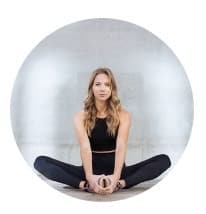 Good
Audience Overall Quality
For the sporty side of nutrition, look to Faye Townsend who helps athletes with their fuel and recovery needs.  With infographics and visual breakdowns of meals, she provides an attainable way to get the right nutrition to audiences with an interest in exercise and fitness. As a niche influencer, she has great potential to cultivate a specific community following.